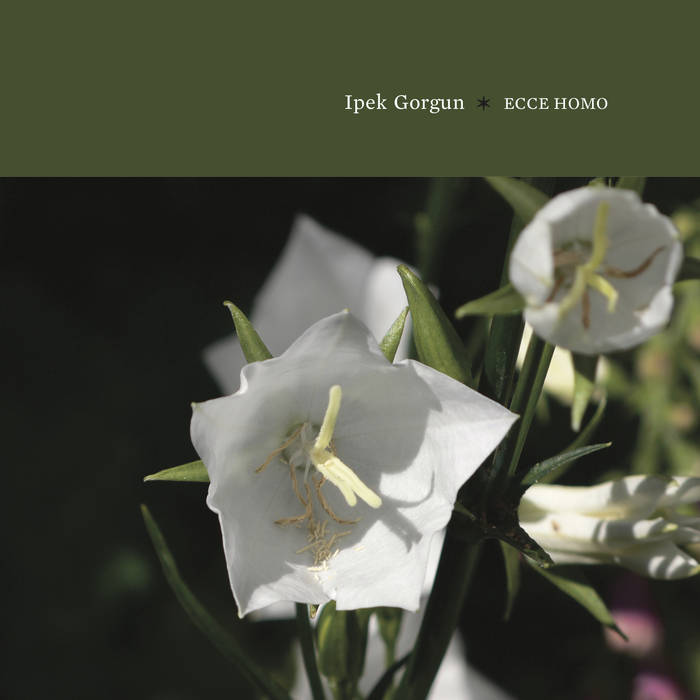 Ipek Gorgun - Ecce Homo
Ipek Gorgun is an electronic music composer from Istanbul. She also has a degree in Political Science and a Master's level in Philosophy.
I was so fortunate as to be present at a live performance by her some years ago, it was an immersive experience, we were in the dark in an intimate space and that definitely made it even better! And this CD from 2018 is so fortunate as to be packaged in the amazing photography of Jon Wozencroft!
Ecce Homo explores the lighter and darker shades of the human psyche, behaviour and existence, and humanity's ability to create beauty and destruction. What lies in the essence of such complexity has become a core idea for the album, while Gorgun seeks to figure out if there is a true meaning to being human, and human being.
Trying to acquire a glimpse of the multiple layers of such narrative, the sound of the album aims to present a diversity of the sonic spectrum, with tracks varying between ambient and noisy landscapes.
1. Neroli 06:23
2. Afterburner 04:17
3. Tserin Dropchut 05:32
4. Le Sacre l 01:13
5. Le Sacre ll 02:22
6. Bohemian Grove 05:24
7. Seneca 03:57
8. Knightscope K5 06:36
9. Reverance 02:16
10. Mileva 03:35
11. To Cross Great Rivers 04:56
Medium: CD
Related Products