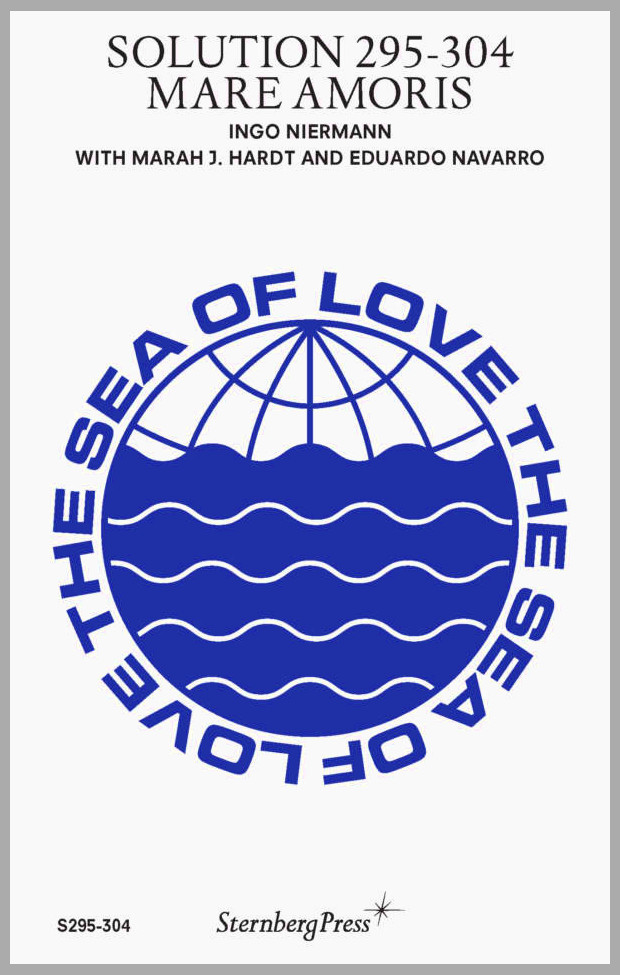 Ingo Niermann with Marah J. Hardt and Eduardo Navarro - Solution 295-304: Mare Amoris
The Solution Series is a steadily growing collection of proposals related to nation-specific issues as well as contemporary borderless crises. Edited by writer Ingo Niermann, the series invites original and compact ideas from writers, artists, and designers familiar with the issues at hand. These solutions—which take the form of speculative essays, fiction, artistic interventions, design, or a combination thereof—are as imaginative as they are provocative, as unexpected as they are uncannily familiar. For Mare Amoris they were proposed by Marah J. Hardt and Eduardo Navarro.
Mare Amoris
It was the concept of the ocean as a global commons, free for everyone—first formulated by Hugo Grotius in his 1609 treatise, Mare Liberum—that stimulated a free global market. Today, the free market and the free ocean both suffer from rigorous, exploitive use. A new concept of how to relate to the ocean could transform the global economy and global politics. Solution 295–304: Mare Amoris proposes new practical, technological, and metaphysical scenarios of how to fall in love with the sea, and, eventually, have the sea fall in love with us.
Published in 2020, 11.2×17.8 cm, 108 pages, 13 b/w illustrations.
Medium: Book
Related Products