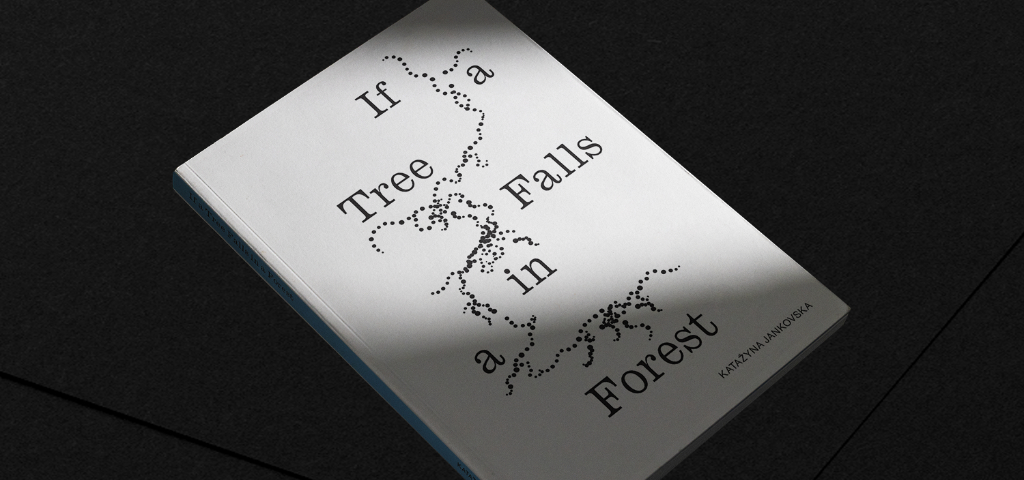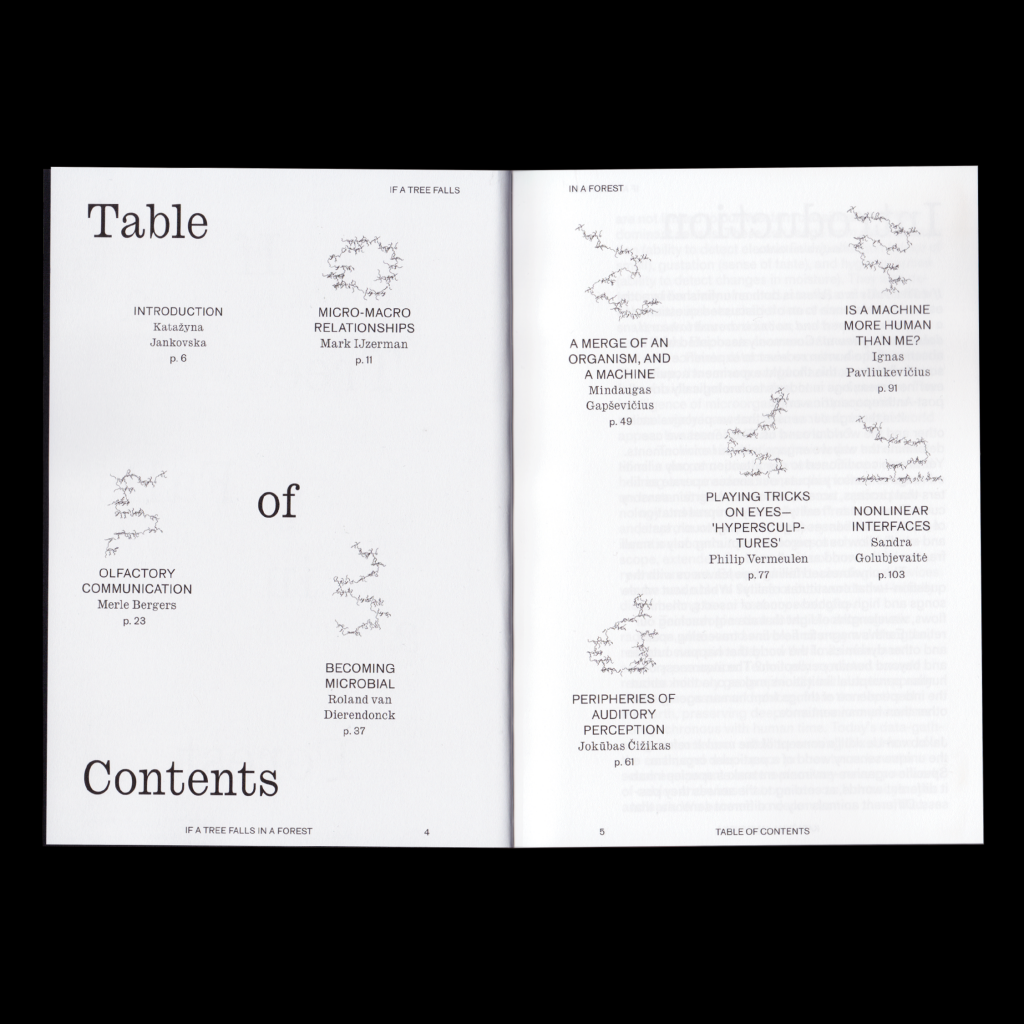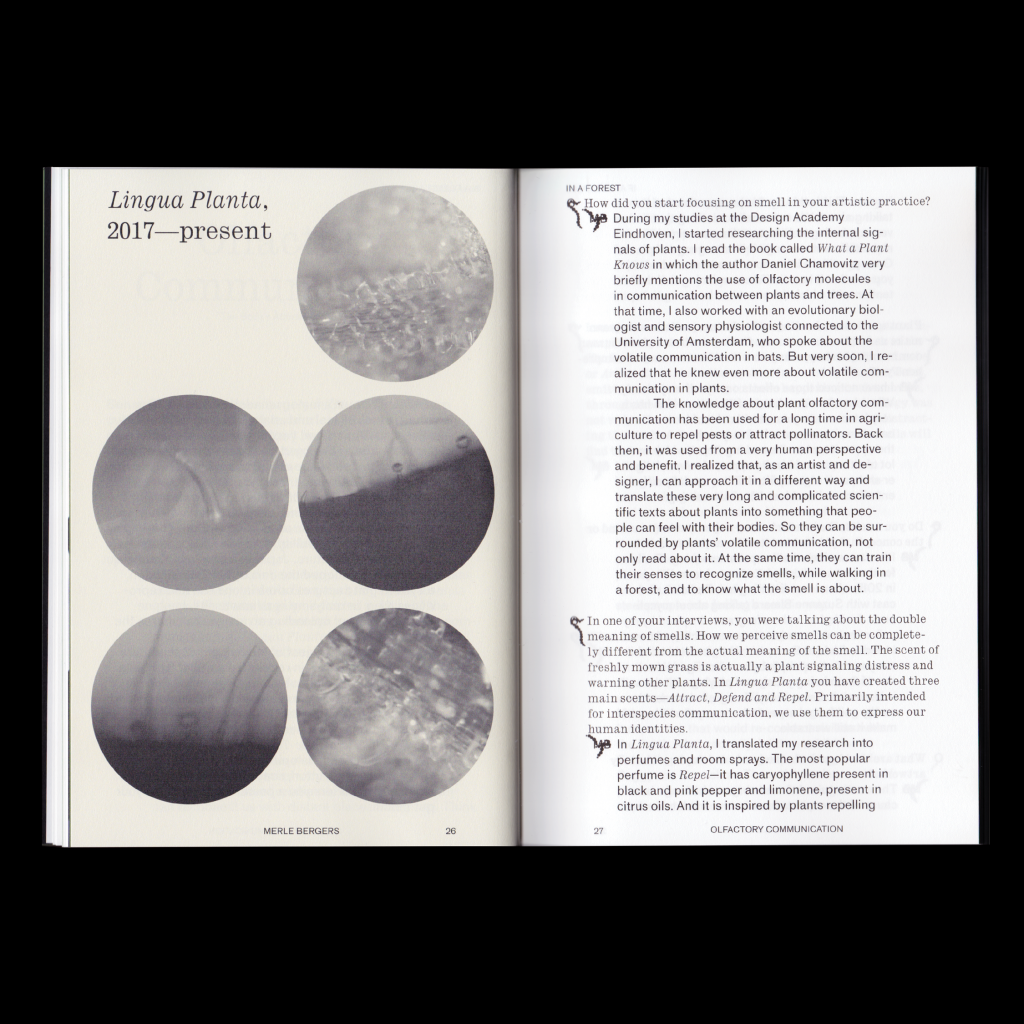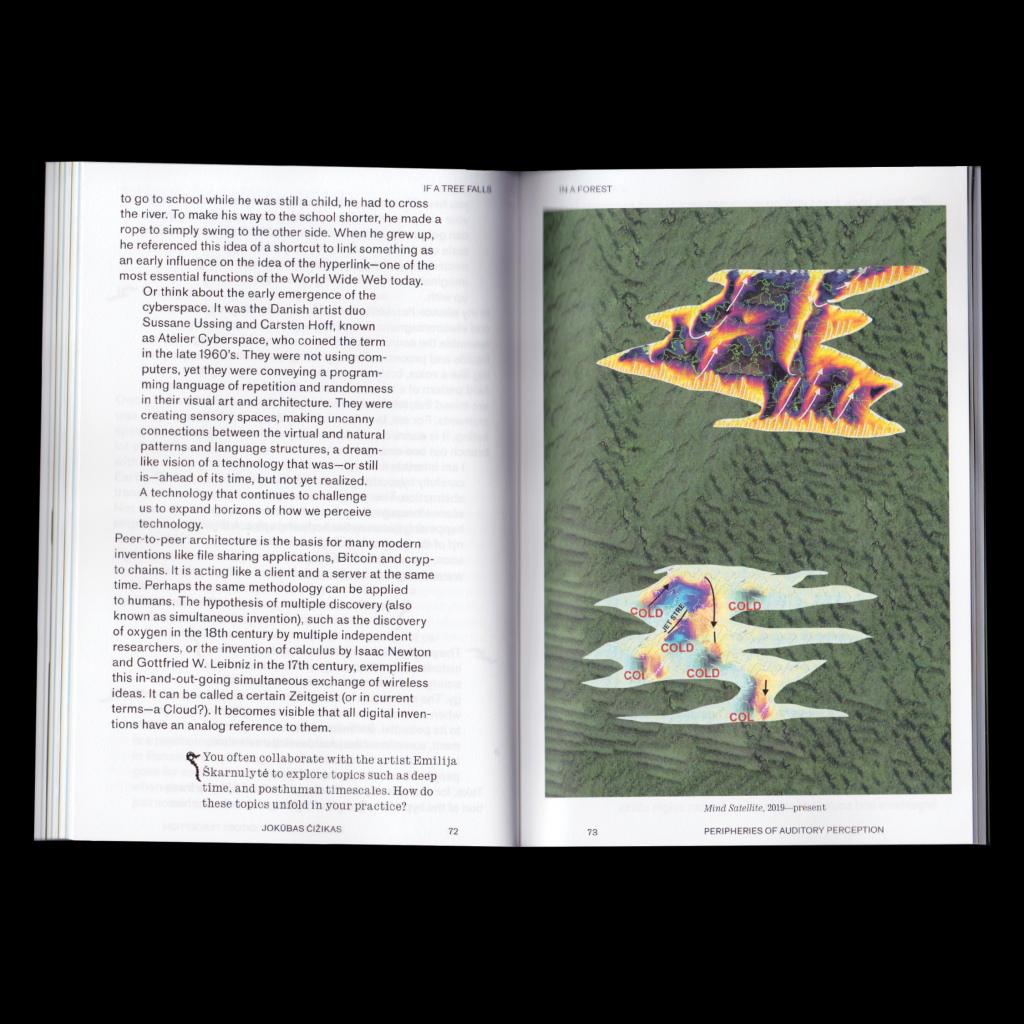 Katažyna Jankovska - If a Tree Falls in a Forest
If a tree falls in a forest and no one is around to hear it, does it make a sound? Commonly associated with the absence of the human receiver to experience the sound vibrations, this thought experiment acquires ever new meanings in today's technologically driven, post-Anthropocentric world.  This book collects interviews on artistic experiments and scientific research suggesting alternative modes of perception, interaction, and communication. Edited and introduced by Katažyna Jankovska. Exploring contours of human sensoria and experimenting with modes of attention, the authors look at processes happening outside of human scales spatially, temporarily, and perceptually. Paying attention to the animal, vegetal, and microbial species and emphasising biological and technological microagencies, this research addresses perception and sensual awareness in nonhuman, technological, and human dimensions.
Mark IJzerman makes use of micro– and telescopes, to explore inaccessible realms from micro to aquatic and celestial environments, unveiling hidden layers of reality. Merle Bergers brings back a sense of smell, translating volatile plant communication into scents that one can wear and use to assess the state of the world. Roland van Dierendonck develops microbe sensing technologies, engaging with microbes inside and outside of us and stressing the influence of the microbiome on our behaviour.
Technology is a mediator in Mindaugas Gapševičius' practice, who develops interfaces that allow one to sense electrical signals sent from the other, be it a human, a dog, or the environment, speculating on a new mode of interspecies communication. Jokūbas Čižikas explores frequencies and vibrations happening beyond the audible range, composing sounds from the rhythms emitted by the human body, such as heartbeats and brainwaves.
Philip Vermeulen questions our reliance on the sense of sight in perceiving reality by stimulating our vision with fast-moving phenomena or causing perceptual deprivation. Ignas Pavliukevičius develops artificial digital beings constantly evolving and learning from the environment, wondering about the technological umwelt, while Sandra Golubjevaitė challenges the logic of the human world by creating interfaces with computing approaches coming from nonlinear principles.
paperback, published in 2023, 115 pages.
Publisher:
Krea
/ ISBN: 9789464589207
Medium: Book
Related Products