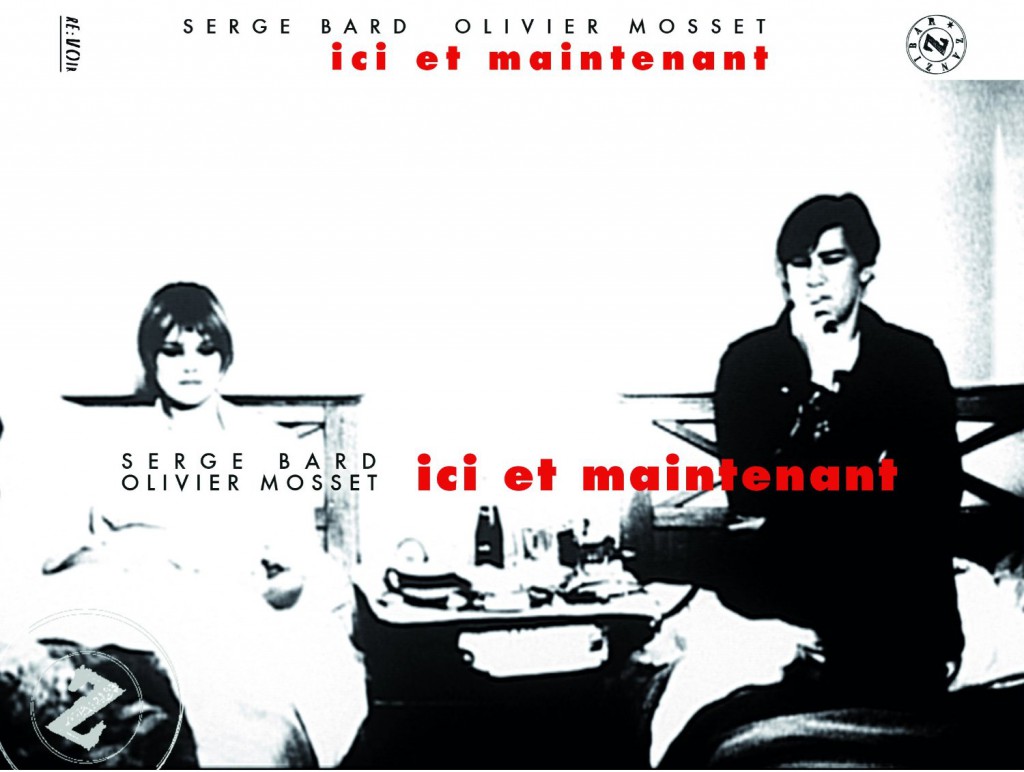 Serge Bard - Ici Et Maintenant
In that tumultuous year of 1968, Serge Bard made three films in a row: Detruisez-vous (Destroy yourself), Fun and Games for Everyone, and his main, feature film: Ici et Maintenant (Here and Now). Original format was 35 mm.
"Here and now consists of the dreams of the solitary rambler, post-revolution… The moralist has given up on chaos; he takes his own pulse; he listens to the world, perhaps vibrating with it; he is in sympathetic ecstasy. The filmmaker holds his position, stiff as the statue of the commander, on alert for the phenomena which approach him; he resembles the lighthouse whose rectitude Bard captures magnificently, on an ink-dark night, with its hallucinatory lamp set against a background of winds and tides." (Patrick Deval)
Besides Ici et Maintenant, this DVD edition includes a 27-page-bilingual booklet  (French/English) with texts by Patrick Deval and Henri Alekan, and as bonus: "Vite" (1969, 34′), by Daniel Pommereulle and "Zanzibar" (2005, 29′), by Jackie Raynal.
Total runtime 134 mins.
rvrrr
Medium: DVD
Related Products