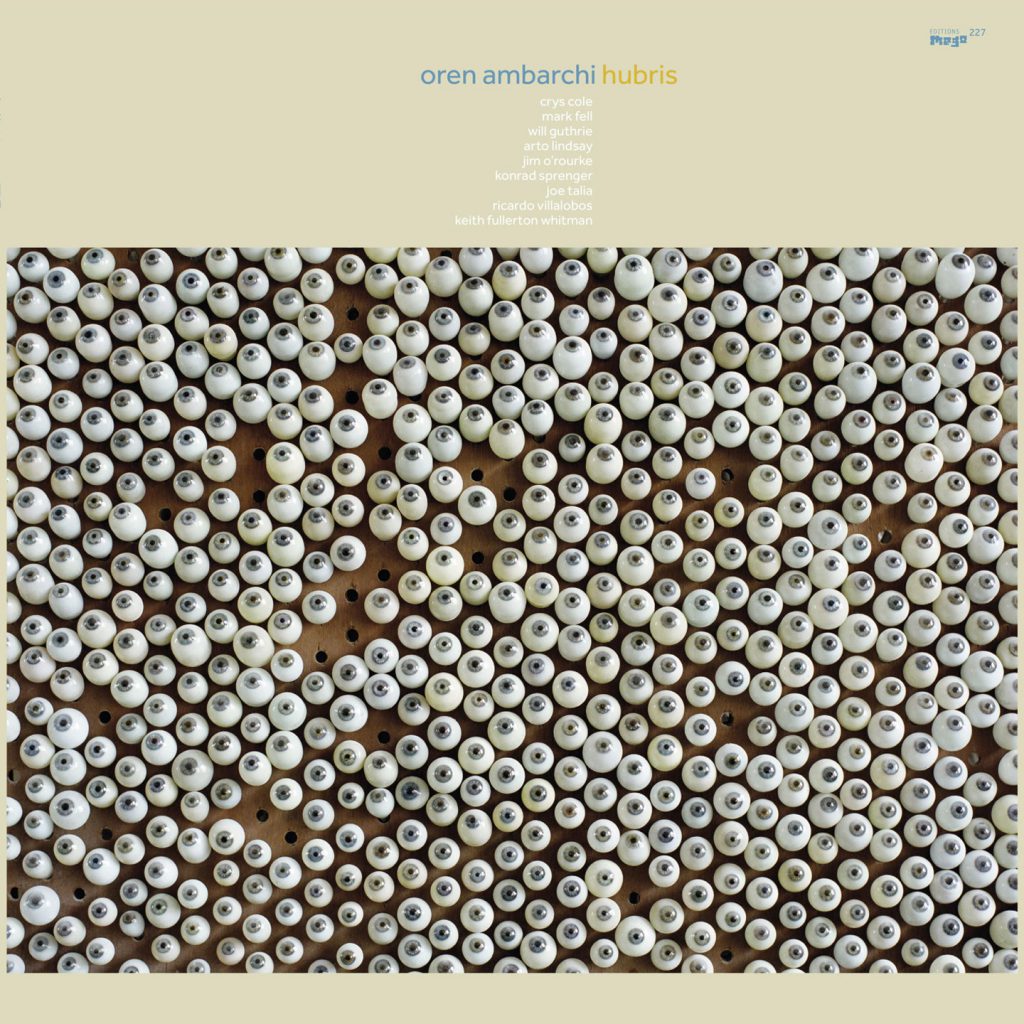 Oren Ambarchi - Hubris
On his latest album Ambarchi teams up with an army of avant-garde musicians: Crys Cole, Mark Fell, Will Guthrie, Arto Lindsay, Jim O'Rourke, Konrad Sprenger, Joe Talia, Ricardo Villalobos and Keith Fullerton Whitman. 3 Parts, 40 minutes in total.
On "Hubris Pt. 1," Ambarchi lays down an arpeggiated guitar loop which serves as a baseline for his collaborators to play off and the track's 22-minute runtime provides an ample canvas. According to Ambarchi, the composition was inspired by New Wave and disco—particularly Wang Chung's soundtrack to the 1985 thriller To Live and Die in L.A.—but its sound and structure owe much to the patient loops of minimal techno.
"Pt. 2" serves as a bridge between Pt.1 and 3. Tranquil guitar and sampled voices serve as an homage to Albert Marcoeur, a French art rocker known for sampling nursery rhymes, paints a pastoral picture. Includes a download code.
"Pt. 3" is as unhinged and electric as anything Ambarchi has recorded. Villalobos, a godhead in the minimal techno arena, along with drummers Joe Talia and Will Guthrie, builds a circular structure, with Lindsay's guitar adding a no wave edge to the funk-prog undercurrent.
Medium: LP
Related Products