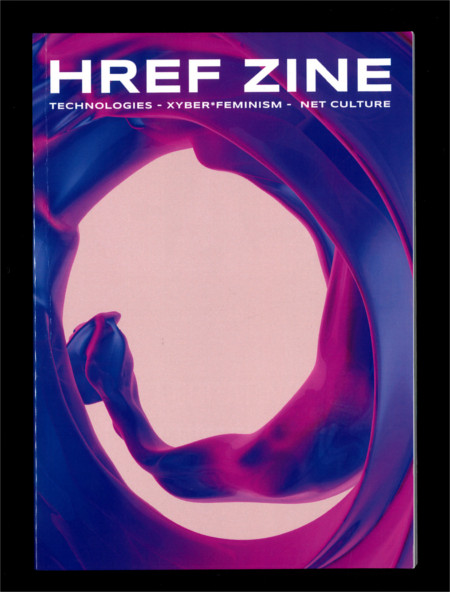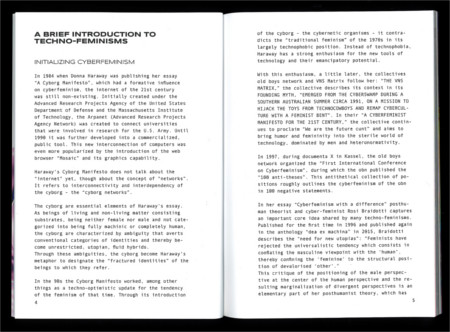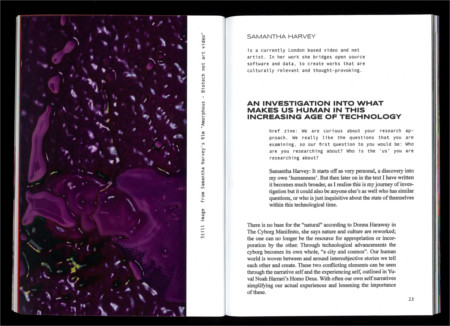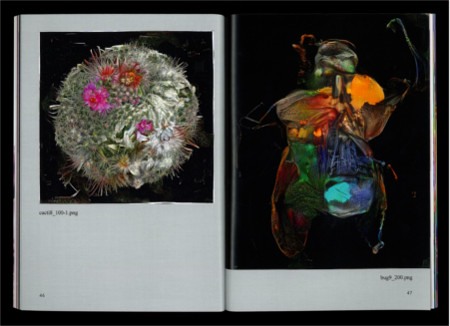 HREF ZINE - Issue 1.
Print version of a magazine launched in 2018 in Bremen, Germany. The 1st issue, called the xyber*feminism issue, compiles diverse personal and artistic perspectives on techno-feminisms, technologically performed genders and an unjust nature. It kicks off with its own xyber*feminist manifesto (Version 1.0):
THE HREF ZINE IS SET BEYOND TYPES of species, races, gender and other socially constructed labels. They are neither essential nor crucial elements of identities.
IDENTITIES ARE SYNTHESES of multiple areas in multiple infinitely continuos spectra.
THESE SPECTRA ARE NOT DIVIDED neither into clean categories, nor by rigid borders.
THE HREF ZINE DOES NOT PREDETERMINE the constellation of one's positions in the spectra, but supports one's decisions to such positioning in the spectra.
POSITIONS IN THESE SPECTRA ARE FLUID compositions and can be continuously updated recombinations.
THE HREF ZINE RESEARCHES TOOLS to hack one's own conditions.
THE HREF ZINE RESEARCHES THE EMANCIPATORY potentials of (new) technologies.
THE HREF ZINE IS NOT A SHORT CIRCUIT and aims at diffusing techno-feminist content.
THE HREF ZINE CONSIDERS MEDIA AND TECHNOLOGIES AS LINKED to the body, projected onto the body, embedded into the body and as a tool to deconstruct the body and its concepts.
THE HREF ZINE THINKS NATURE AS FLUID and unjust.
THE HREF ZINE IS A COLLECTION OF SYNTHETIZATIONS of the so-called natural.
It also includes a timeline of techno-feminist and internet publications and events from 1969 to 2018.
featured artists:
Aetheric Heart
Anisha Jay
Digital Ruins
Jayson Edward Carter
Nikoloz Kapanadze
Olivia Duke
Rachel Deti
Samantha Harvey
Sofia Crespo
Softcover, 72 pages.
Medium: Magazine
Related Products