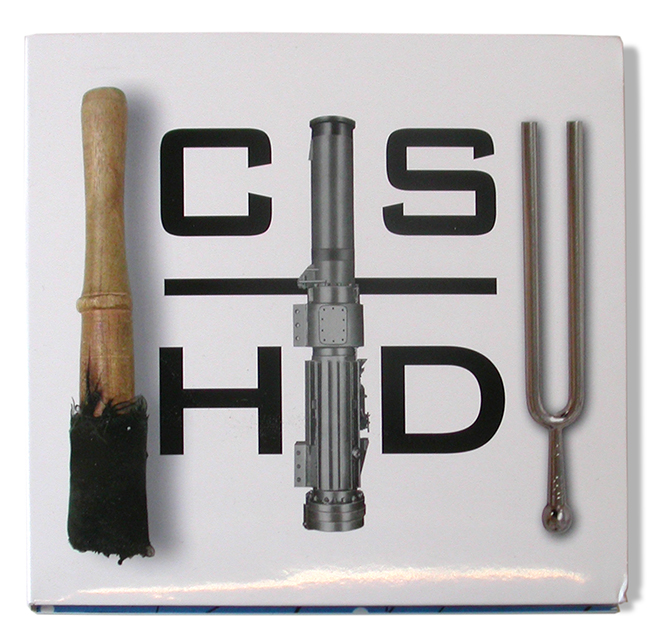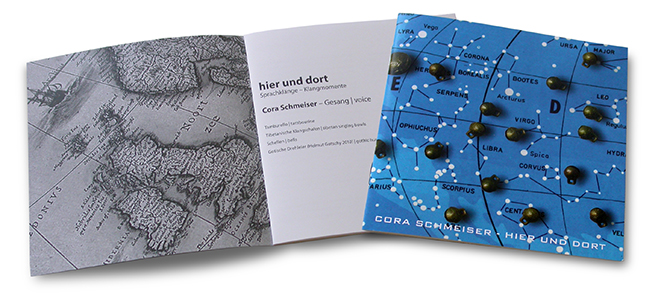 Cora Schmeiser - Hier Und Dort
Experience one of the most amazing vocalists in the Dutch avantgarde!  Vocals and instruments by Cora Schmeiser with a very diverse program of pieces ranging from the medieval period up to the present. The constellation of vocal melodies and text-sound works of Hier und
Dort (Here and There) is the result of movement from one place to
another, whether this be in life or in thought, in the past or in the
present, in the macrocosm of life, time or universe, or in the microcosm
of voice, its spatial sound and articulation.
1.  ~
2.  Ich spür ain Tier – Oswald von Wolkenstein
3.  ~
4.  Récitation 8 – George Aperghis
5.  ~
6.  Laus Trinitati – Hildegard von Bingen
7.  ~
8.  Letterklankbeelden – I.K. Bonset
9.  ~
10. Worldes Blis – Anonym
11. ~
12. Solo for voice 67 – John Cage
13. Can Vei la Lauzeta – Bernard de Ventadorn
14. ~
15. Ursonate, 3. Teil – Kurt Schwitters
16. ~
17. If I were a Poet – Beth Anderson
18. ~
19. Veritas Veritatum – Philipp der Kanzler
20. ~
21. Aria – John Cage
(~ = bridge)
VXX
Medium: CD
Related Products