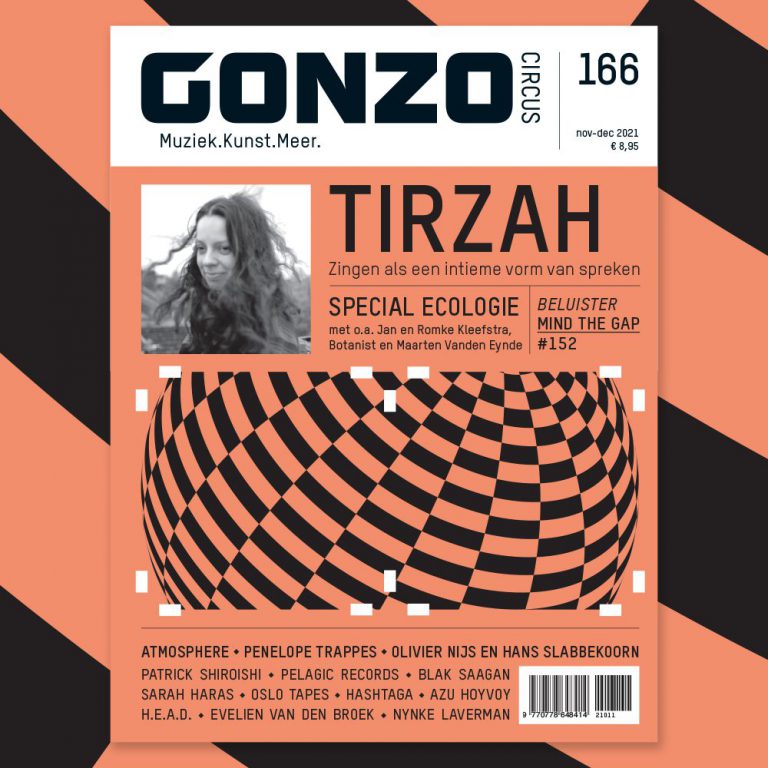 Gonzo (Circus) - # 166 (nov/dec 2021)
Special: Ecologie
Hoog tijd om mensen aan het woord te laten die bewust bezig zijn met hun omgeving, in een special gewijd aan ecologie en duurzaamheid. Bijvoorbeeld een blackmetalmuzikant die de liefde voor de natuur via zijn moeder heeft gekregen en dit verwerkt in zijn muziek, een kunstenaar die koraalrif maakt van oceaanplastic maar ook een bioloog en een geluidsman, over een vervuiling die secundair is aan de grootste vervuiler en vaak vergeten wordt: geluidsvervuiling.
plus: Tirzah, Pelagic Records, Blak Saagan, Evelien van den Broek, Nynke Laverman..
Mind the Gap compilation included, with Daniel Wyche, Jon Doe One, Saint Abdullah, Lennert Jacobs, Botanist, Felicity Mangan, Patrick Shiroishi, leo Abrahams, Pamela Z, a.o.
Medium: Magazine
Related Products