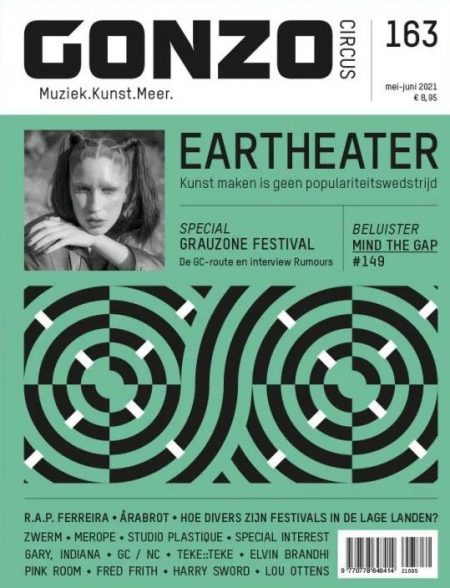 Gonzo (Circus) - # 163 (may/june 2021)
The best Dutch-language magazine for independent music and other art forms in the Lowlands. Inquire for earlier issues. I have many! Including their popular "Mind the Gap" compilation for downloading. In dit nummer, naast vele vele recensies, columns en rubrieken:
Interviews: GC / NC, Zwerm, Merope, Elvin Brandhi, Eartheater, Pink Room, Årabrot, R.A.P. Ferreira,, Studio Plastique

Achtergrond: Hoe divers zijn festivals in de Lage Landen?
Specials: Grauzone, Lang Leve Lou Ottens (over cassettes, cassetteurs en dingen die verdwijnen)
Medium: Magazine
Related Products