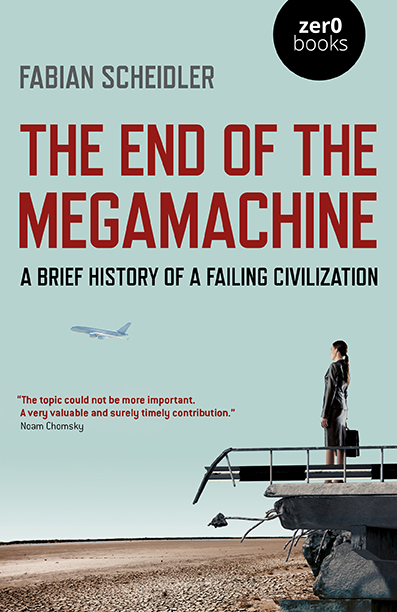 Fabian Scheidler - The End of the Megamachine
Fabian Scheidler paints a comprehensive picture of the roots of the destructive forces that are threatening the future of humankind today. Spanning 5000 years of history, the book shows how the three tyrannies of militarized states, capital accumulation and ideological power have been steering both ecosystems and societies to the brink of collapse. With the growing instability of the Megamachine in the 21st century, new dangers open up as well as new possibilities for systemic change, to which everyone can contribute.
Originally published in Germany in 2015 to great acclaim, Zero Books presents the first English language edition of The End of the Megamachine: A Brief History of a Failing Civilization.
Scheidler gives a very compact (not digging too deep though) historical account of the ways humanity has gone in the wrong direction in the past 5 millennia. Endless greed and capital accumulation is considered to be at the basis of this problem.
"The topic could not be more important. A very valuable and surely timely contribution." Noam Chomsky
Paperback, 427 pages, published in 2020.
Fabian Scheidler, born in 1968, studied history and philosophy in Berlin and theatre directing in Frankfurt. He works and lives in Berlin as a writer for print media, television, theatre and opera.
Medium: Book
Related Products