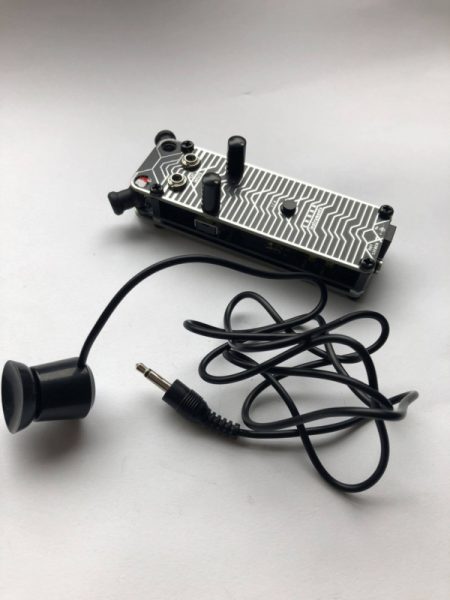 Error Instruments - Static Zapper
This is a device to detect electro-magnetic fields in your environment and turn them into sound. You will be surprised how many of these fields you will encounter, and their diversity, be it the microwave, a laptop, lamps, power sockets, wi-fi networks, you name it.
The zapper is a strong detector, having 2 sensitive coils, and on top you get the "bit sniffer" to pick up even more, that can go into one of the external inputs.
It has a 3.5 mm stereo headphone output with volume control.
Works with a 9V battery of power supply.
a demo video can be seen here.
Medium: Gadget
Related Products