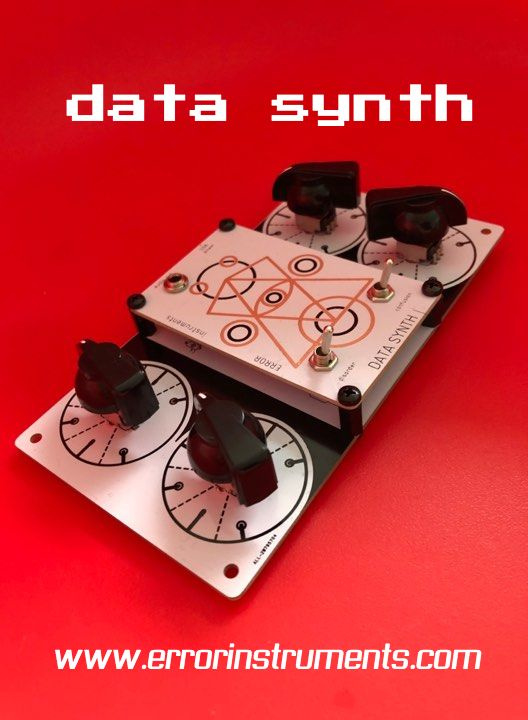 Error Instruments - Data Synth
Data Synth is a digital synthesiser, inspired by game sounds and noises, and by circuit bending traditions. You can hold it like a game console. One of the 4 knobs has a great number of sounds under it, created by algorithms, the other three control pitch and 2 extra parameters. Then you have two little switches to create disorder and confusion! Plus a reset button. The sounds are crunchy, noisy, chiptune quality. Like disorder and confusion? Here you have it.
It is powered via mini USB (5V), cable included. Let me know if you want one with black or with white "chickenhead" knobs.
here is a demo video!
Medium: Gadget
Related Products