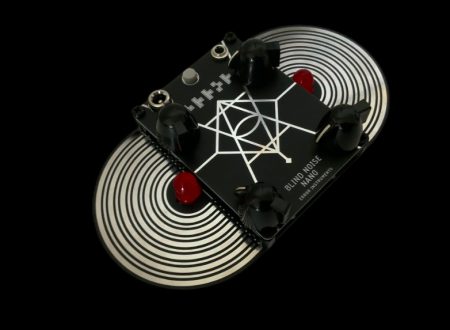 Error Instruments - Blind Noise Nano
Accessible and affordable little synthesizer where the sound is manipulated by touch. The touch interface is activated by the resistance of the skin and the whole body and fluids involved. It will sound different with every person depending on moistness, temperature, etc. Unlike the classical cracklebox where nothing happens when you don't touch it, this one has a basic sound sculpted by the 4 knobs. The six half-circles on each side relate to 6 wave forms, touching both sides gives modulation. The four knobs change the whole touch interface. The result can be noisy but also kind of blippy. In any case it's intuitive and nice for soundscapes.
Works on a 9V battery or power supply.
A demo video can be seen here.
Medium: Gadget
Related Products