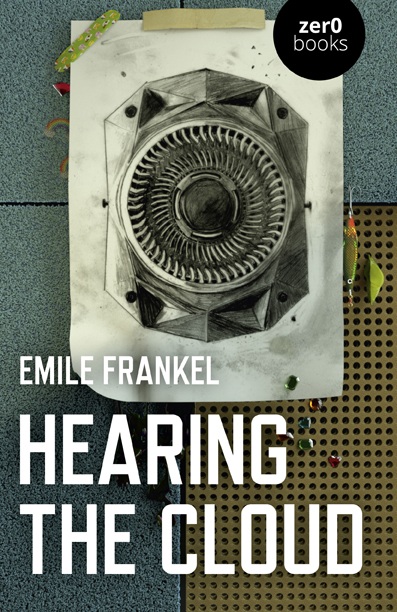 Emile Frankel - Hearing The Cloud
"Hearing the Cloud guides us through the soundscapes of contemporary neoliberal capitalism, from chillstep to nightcore, and recaptures the possibilities of collective listening embedded within these musical forms. Emile Frankel traces a pattern recognition of our moment, poised between dystopian nihilism and the receding possibilities of utopia. Against irony, fragmentation, and chaos, Hearing the Cloud helps us hear the material presence of sound in our lives and the whispers of a better future."  — Benjamin Noys (author of Malign Velocities: Accelerationism and Capitalism)
Charting the work of artists such as Holly Herndon, Chino Amobi, Amnesia Scanner, OPN and PC Music, as well as a broader discussion of streaming economics, virtual soundtracks and internet birthed genre, Hearing the Cloud reflects upon an epoch of music which is critical of the neoliberal future we speed towards. The causal nature of making music about such a future becomes a platform to consider the act of composing, one note over another, as an act of resistance and an act of prophecy.
Emile Frankel presents a rigorous account of a world felt to be in crisis. The aesthetic and tonal ramifications for such feelings are twisted within the oppressive online structures mediating new music. The legacies of Silicon Valley digitalism, 4chan, Less Wrong, and Chaos Magic are compared to the magical thinking which underlies stochastic composition, and the aesthetics of deconstructed club music. Despite a pessimistic account of Accelerationism and reactionary philosophy, Frankel's spirited writing is still full of hope. Hearing the Cloud considers the communal online conversations we engage in daily as profound acts of defiance. Sweet, lithe, oily, and honest music is shown to be an important source of togetherness.
Emile Frankel is a writer and composer researching the changing conditions of online listening. In addition to internationally performed videogame pieces and orchestral works, Emile has lectured at Unsound and Norberg Festival, and can be found on community radio.
Paperback, 229 pages, published in 2019
Medium: Book
Related Products