Sorry, this product cannot be purchased.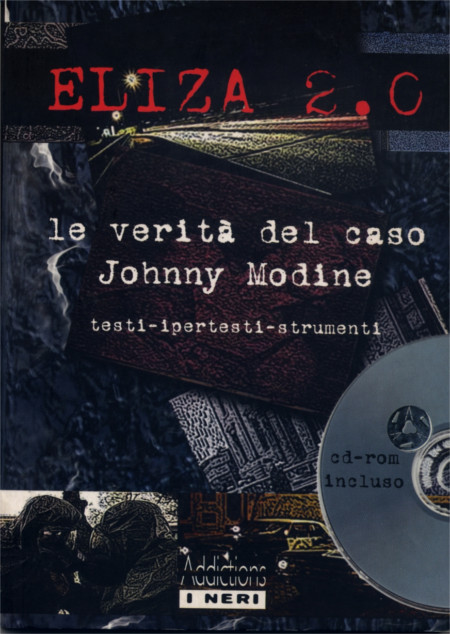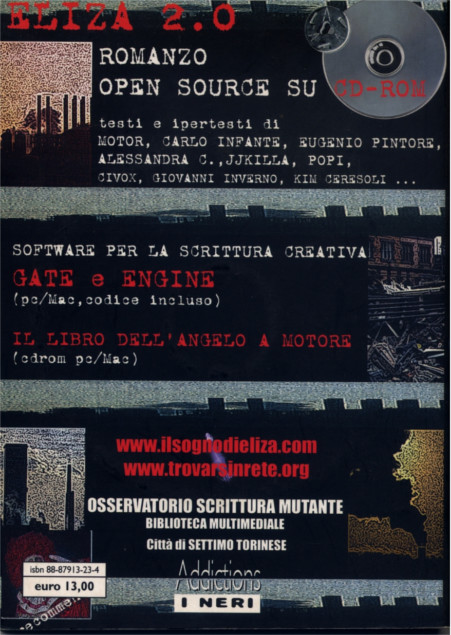 Various Authors - Eliza 2.0 – Le Verita del Caso Johnny Modine
In Italian. The first Open Source novel, a mutant writing project from 2002 where a book, a CD-ROM and a website (www.ilSognodiEliza.com) interacted while remaining independent works. As enhancement of the project there were interventions by Alessandra C., Carlo Infante and Eugenio Pintore.
Medium: Book + CD-ROM
Related Products