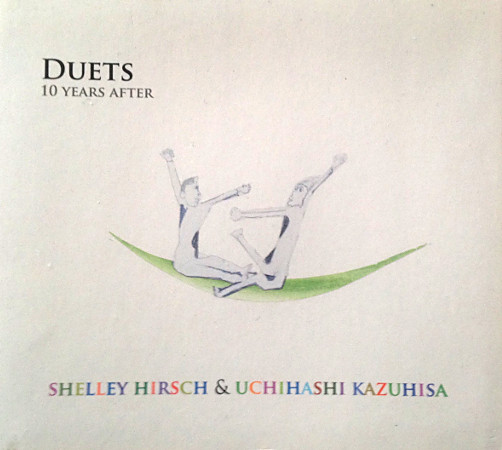 Shelley Hirsch and Uchihashi Kazuhisa - Duets 10 Years After
10 years after their first CD, Japanese improvising guitarist Uchihashi Kazuhisa met NY free vocalist Shelley Hirsch at Roulette in NYC and at Cafe Oto in London to record these exceptional duets.
Kazuhisa Uchihashi was a founding member of the groundbreaking group Altered States and was also a member of the equally crucial and internationally renowned Ground Zero with Otomo Yoshihide. He has played with everyone from Fred Frith to Peter Brötzmann and Derek Bailey.
Shelley Hirsch's approach to vocal improvisation is completely unique she has been a major figure in the New York scene playing with John Zorn, Christian Marclay, Aki Onda and many others.
Medium: CD
Related Products