Out of stock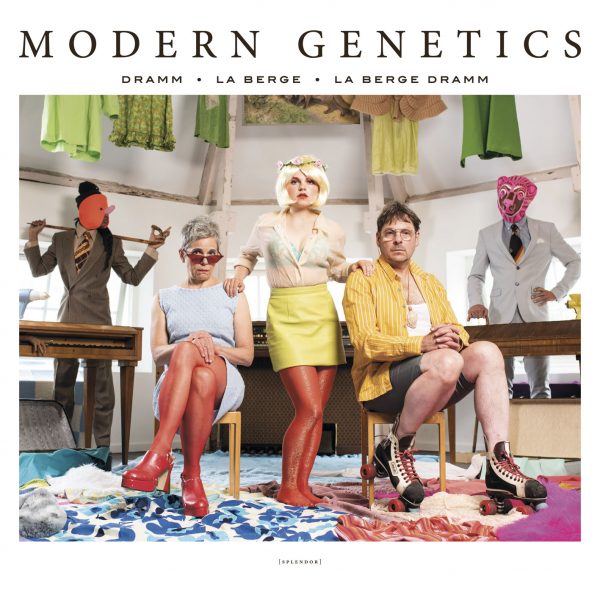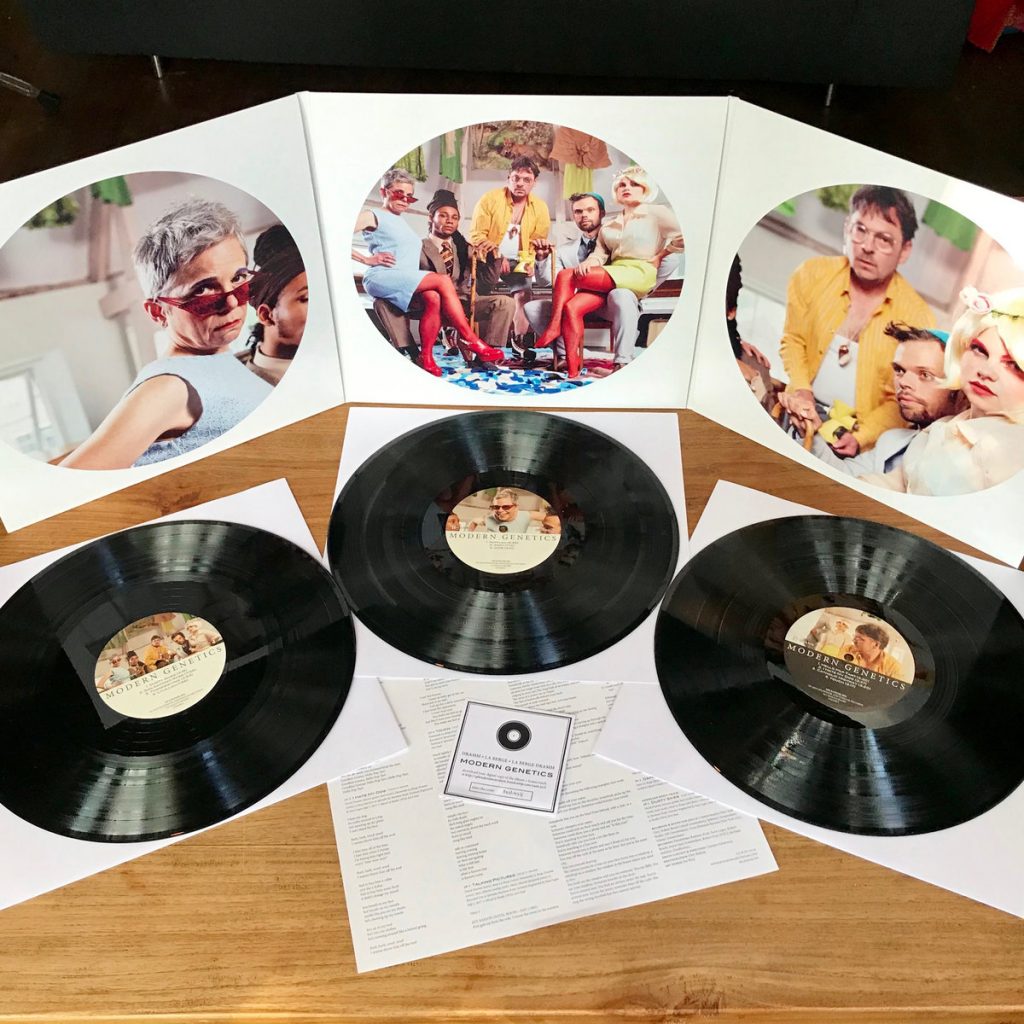 Dramm - La Berge - La Berge Dramm - Modern Genetics
Modern Genetics by the Dramm La Berge La Berge Dramm Family is a triple LP with a rousing mix of punk, country, spoken word and electro that is a musical family history unlike any other. Sort of  a 21st century von Trapp family! First release on Splendor Records.
Anne La Berge plays flutes and electronics, talkss and even sings a little.
Diamanda La Berge Dramm plays the violin, bass pedals, kick drum and sings.
David Dramm plays guitars and sings.
Special guests are:
Marco Mlynek on keyboards, guitar, tambourine and vocals.
Marc Alberto on sax and electronics.
Aaron Likness on piano.
Modern Genetics was recorded during live concerts, in various studios and at home, between 1990 and 2018. Six sides of live recordings & unreleased material on 180-gram vinyl plus a high-quality digital download code.
1. Black Whale 02:46
2. Bolero 03:11
3. Vacant 02:48
4. Tabloid Pond 03:08
5. Bad Day Fishing 04:21
6. Boots 02:12
7. Dusty Skies 03:19
8. San Antonio Rose 07:55
9. Thanksgiving 03:53
10. Lyla Lou 01:56
11. Dido's Lament/Venus in Furs 07:21
12. Satellite of Love 04:11
13. Little Betty Falling Star 02:44
14. At The River 03:05
15. muffled 06
16. away 07:15
17. DOG 03:01
18. Hello Pop Tart 04:30
19. I Hate My Dog 03:47
20. Catholic Highway 03:20
21. touch 03:17
22. Talking Pictures 07:42
23. Daphne's Song 08:47
Medium: 3LP
Related Products