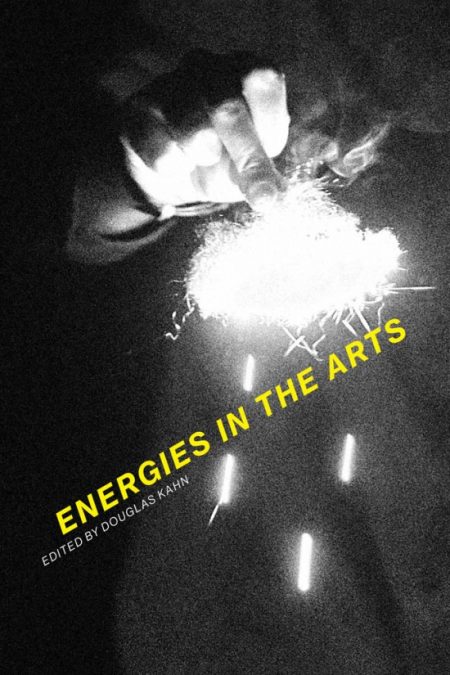 Douglas Kahn (Editor) - Energies in the Arts
This book investigates energies—in the plural, the energies embedded and embodied in everything under the sun— as they are expressed in the arts. With contributions from scholars and critics from the visual arts, art history, anthropology, music, literature, and the history of science, it offers the first multidisciplinary investigation of the concepts and material realities of energy coursing through the arts. Just as Douglas Kahn's earlier books helped introduce sound as a category for study in the arts, this new volume will be a foundational volume for future explorers in a largely uncharted domain.
The modern concept of energy is only two hundred years old—an abstraction grounded in extraction—but this book takes a more expansive view. It opens with a clap: the sonic energies in a ceremony of the indigenous Goolarabooloo people of Australia. Other chapters explore the energies of photography; responses of artists in the early twentieth century—including Marcel Duchamp—to scientific discoveries in electricity and electromagnetism; the aestheticization of entropy in works by Hans Haacke and Robert Smithson; free-jazz musician Milford Graves's cross-cultural engagement with music, science, and spiritualism; energy field performance; and the self-generating energy of rumor and gossip as artwork. Contributors include such leading scholars as Linda Dalrymple Henderson, John Tresch, and Caroline A. Jones. Practicing artists and students of art history will find Energies in the Arts an essential work.
Contributors Susan Ballard, Jennifer Biddle, Marcus Boon, Joan Brassil, Steven Connor, Milford Graves, Daniel Hackbarth, Linda Dalrymple Henderson, Caroline A. Jones, Douglas Kahn, David Mather, Stephen Muecke, James Nisbet, Daniela Silvestrin, Michael Taussig, John Tresch, Melissa Warak.
Douglas Kahn is Professor at the National Institute for Experimental Arts at the University of New South Wales in Sydney, Australia. He is the author of Noise Water Meat: A History of Sound in the Arts (MIT Press) and Earth Sound Earth Signal: Energies and Earth Magnitude in the Arts.
Hardcover, 480 pages, 22 color illus., 96 b&w illus.
Medium: Book
Related Products