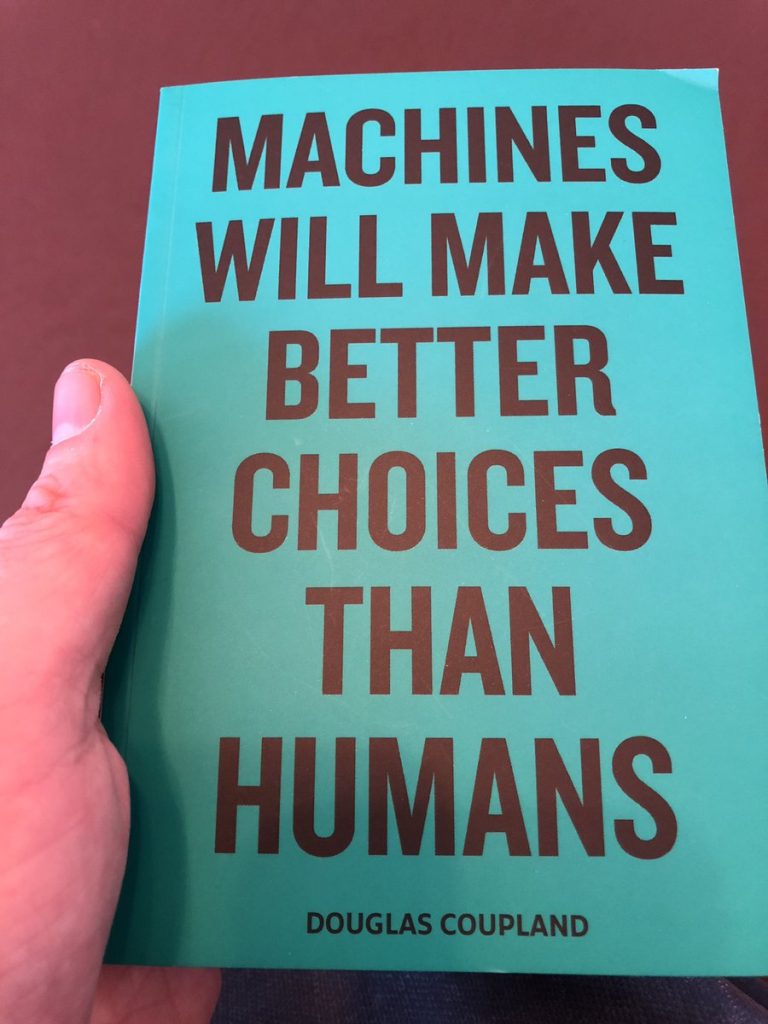 Douglas Coupland - Machines Will Make Better Choices Than Humans
The future is no longer the distant, mythical condition it once was to us. Technology has placed it at our fingertips. It wasn't so long ago that we marveled at devices that could tell us where we were at that exact moment, it became odd when they recently began to tell us where we would soon be. The most important issue, however, might not be whether a future coproduced and made readily available to us by technology is good or bad, but rather how we want to relate to it as human beings.
The three essays by Douglas Coupland collected in this pocket-size book address this question and describe how the technological advances that are currently radically revising or notion of the future are shaping us as much as we are shaping them.
1. Foreword by Michel van Dartel of V2_
2. Meet Todd
3. I'm with Smupid
4. Red Dot
5. A Conversation on data in the 21st Century (Michel van Dartel with Douglas Coupland)
Douglas Coupland is a Canadian novelist, visual artist and designer. Since his 1991 novel, Generation X, Coupland has published 14 novels and short story collections as well as several works of non-fiction including a 2010 biography of Marshall McLuhan.
Published in 2016, Paperback, 37 pages.
Publisher:
V2
/ ISBN: 9789080179363
Medium: Book
Related Products