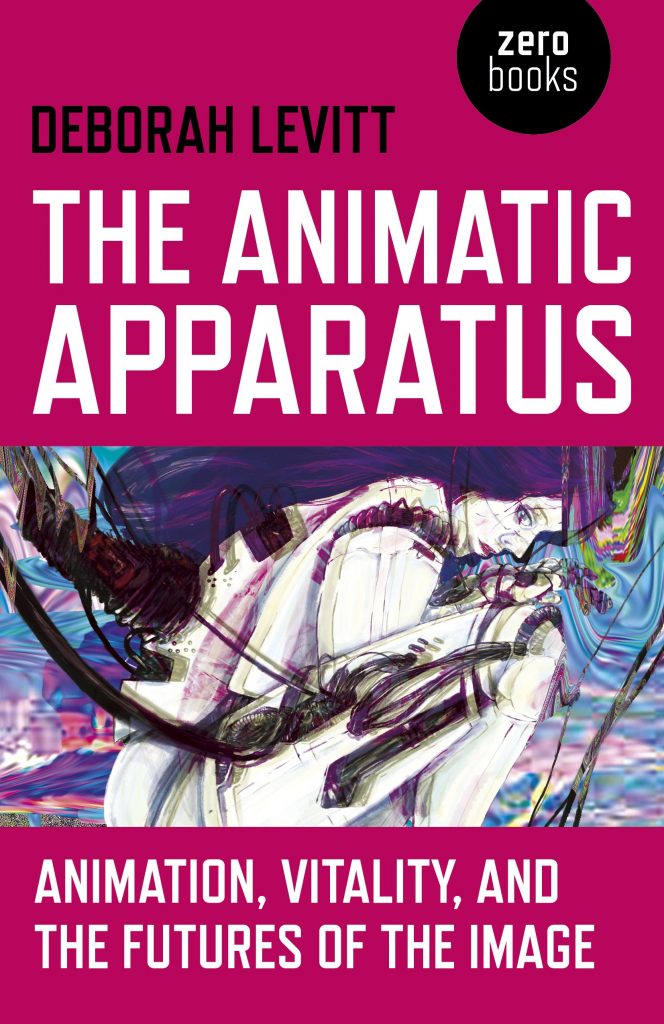 Deborah Levitt - The Animatic Apparatus
Computer-generated imagery (CGI) produces new kinds of experience and new modes of life, while animation has become an increasingly powerful pop-cultural form. Today, the extraordinary new practices and radical objects of simulation and animation are transforming our neoliberal-biopolitical "culture of life". The Animatic Apparatus offers a genealogy for the animatic regime and imagines its alternative futures, countering the conservative-neoliberal notion of life's sacred inviolability with a new concept and ethics of animatic life.
"At once theoretically dazzling and fearless, The Animatic Apparatus shows how the production of life in animation deconstructs ontology as such: "There is no death in animation, because there is no being, no existence, to begin with." But an-ontology is not the end of living. Instead, carefully tracing how the medium of animation has come to operate as a supermedium, Levitt finds animation to be the key not only to modelling the contemporary condition but also to formulating an ethical relation to it. Animation offers nothing less than a toolkit for new assembling of lives upon the active void of contemporary media." ~ Thomas Lamarre, Author of The Anime Machine: A Media Theory of Animation. Professor of East Asian Studies and Communication Studies, McGill University
Deborah Levitt is Assistant Professor of Culture and Media Studies at Eugene Lang College, The New School. Her publications look into media, cultural theory and biopolitics and animation.
Paperback, published 2018, 149 pages.
Medium: Book
Related Products