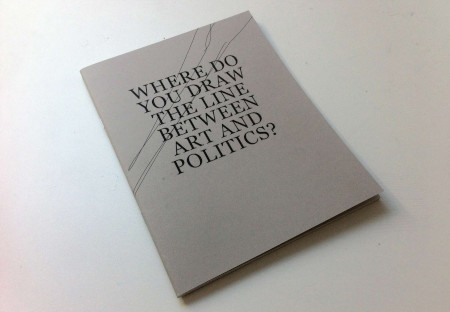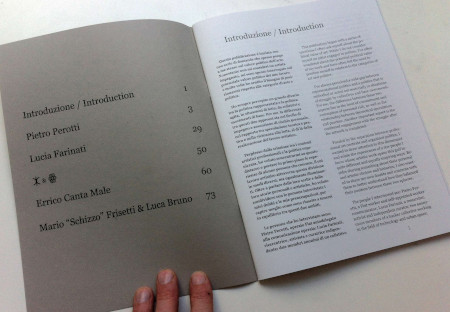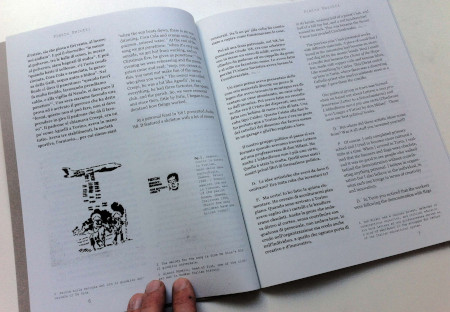 Davide Tidoni - Where do You Draw the Line Between Art and Politics?
A series of interviews with individuals who work at the intersection of art and politics in various ways.
Between historical documentation, political memory, dialogic reflections, and motivational support, the publication focuses on the experiences, commitments, and feelings that animate and inform aesthetic priorities in social spaces both within and outside of art institutions; a repository designed to inspire and encourage the politicization of aesthetics, as opposed to the aestheticization of politics.
Tidoni interviewed:
Pietro Perotti, a Fiat worker and self-appointed worker communicator
Lucia Farinati, a researcher, activist and independent curator
Two anonymous members of a hacker collective working in the field of technology and urban space
Errico Canta Male, a singer-songwriter
Mario "Schizzo" Frisetti and Luca Bruno, of the Torino Squatters.
graphic design by Marzia Dalfini with Davide Tidoni
Published in 2021 in an edition of 100, 104 pages.
Publisher:
a.pass
/ ISBN: 9789490500139
Medium: Book
Related Products