You cannot add that amount of "# 77" to the cart because there is not enough stock (0 remaining).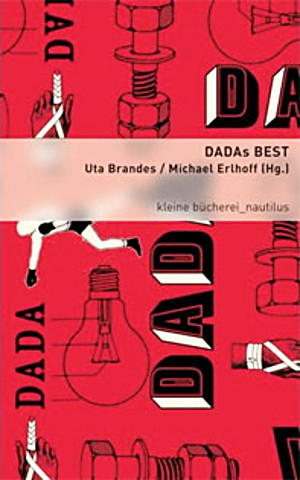 Uta Brandes / Michael Erlhoff - DADAs BEST
Uta Brandes and Michael Erlhoff asked eighteen Dada enthusiasts from the art world to name her favorite Dadaist. Such a fascinating and truly inspiring mix of classics and the unknown arose. Dada used the day as a playing field, trying to find a sense of the possibilities and pioneering dreams, fantasies and desires, and to uncover the to tie the meaning of art and poetry. This sense is reflected back into the here collected texts, collages, montages and assemblages of the Dadaists (in the German language).
Medium: Book
Related Products