Out of stock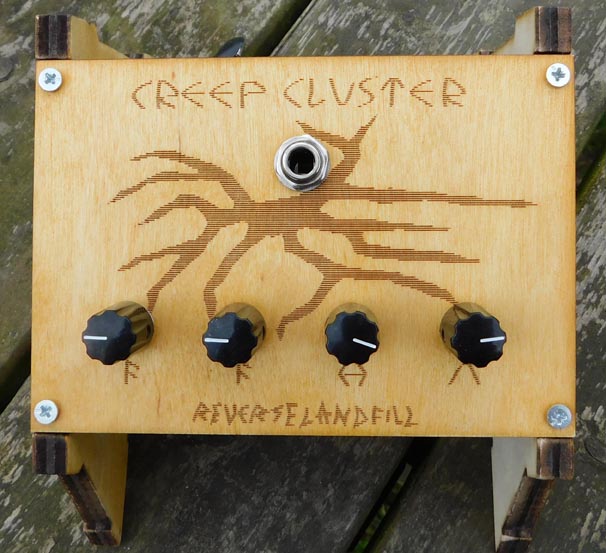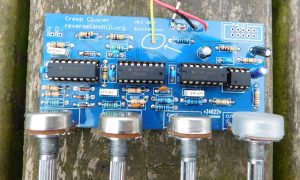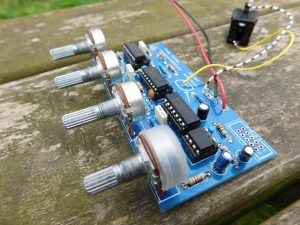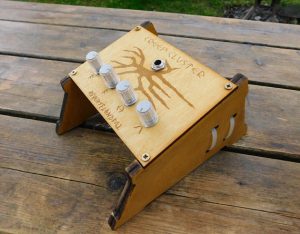 Reverselandfill - Creep Cluster, Building Kit
Another nice and affordable package to make your own droney noisebox. The instrument is mounted on a wooden 3mm laser-cut panel and can then be housed in whichever kind of box or set up with two side-panels (not included) as pictured at the bottom.
Powered by a 9v battery (included), dual triangle oscillators are hard-switched by a fast squarewave. Then the signal goes into a lowpass filter. Sounds vary from deep rumbling drones to phasing screaming lead sounds.
You have control over the two pitches of the main oscillators, the clock frequency and the filter cutoff. The output is a 6.3 mm jack. Includes a printed building manual – and Here's a demo video.
Reverselandfill is Martijn Verhallen, residing in Den Bosch, NL, from where he sets up events, maker labs and workshops throughout the country.
Medium: Gadget
Related Products