Out of stock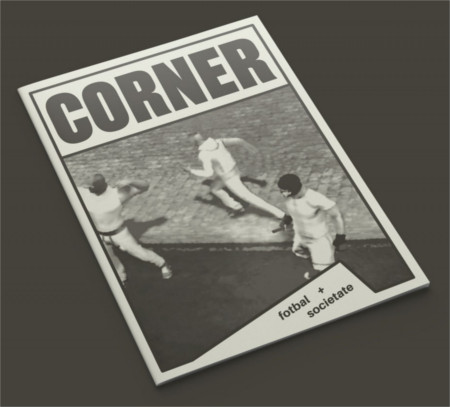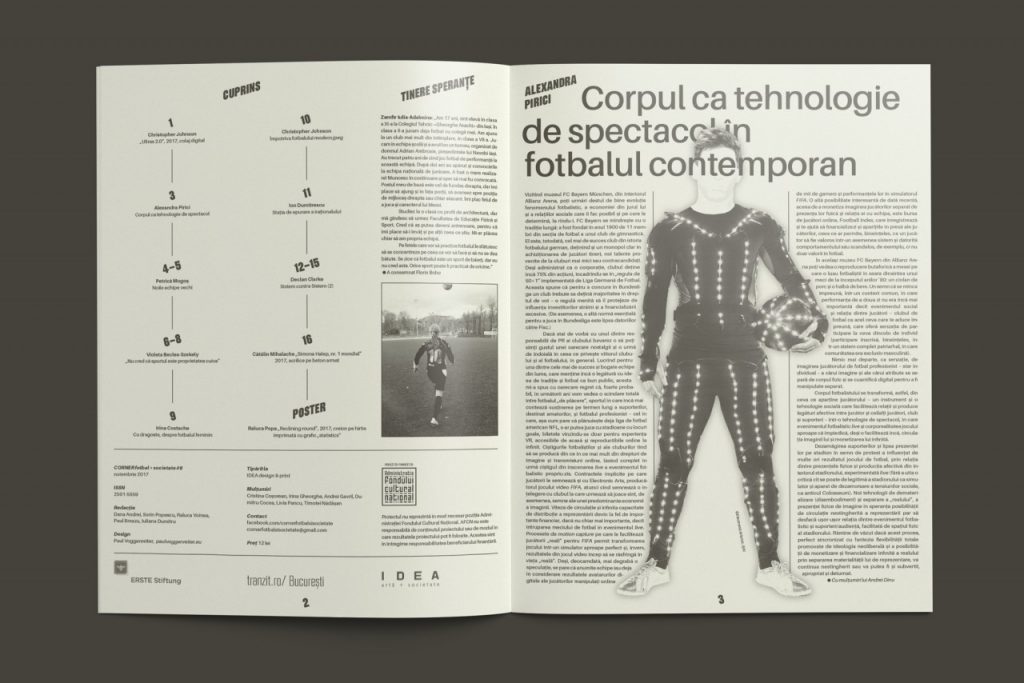 CORNER - # 6 (Romanian version)
Even if you don't understand Romanian, this is a joy to behold. Nice large format (24×32 cm) on soft, off-white paper.
CORNER fotbal + societate is a periodical publication that proposes an interdisciplinary approach, taking as its point of departure football and its complex contemporary and historical context. The materials bring to the foreground less (re)presented subjects, theorize different aspects of football and follow its evolution and social determinations.
"We aim at intersecting football with various mechanisms of knowledge production, including approaches from anthropology, art, contemporary dance, architecture, economy, its relation to authority, subcultures, the relationship between individual, group and society, following less discussed aspects such as horizontal organization, representation of minorities, gender relations and others.
Under the current conditions, when both sports and art are confiscated by the media industry and exclusively transformed into commodities, we reclaim the democratic and emancipating aspects of football, alongside a critical analysis of its functioning and reception modes."
# 6 (Romanian version)
Alexandra Pirici writes about the body as technology of the spectacle in contemporary football, and in the second part of his article "System against system", Declan Clarke writes and illustrates the history of modern football and the translation of socialism in football tactics.
Christopher Johnson approaches the ultras movement and its imaginary constructions in an one-on-no-one interview and Ion Dumitrescu writes about affect and the rituals of fans in an absurd game, one of teams without supporters and of supporters without a team. Starting from the recent bankruptcies of clubs and their identity crises, Petrică Mogoș makes a short guide of Romanian football in the late post-communism. This landscape of sports is developed further in an ample interview with the retired athlete Violeta Beclea-Szekely.
Women's football is represented in this issue by the rubric "Emerging talents" and by the personal essay of Irina Costache, "With love, about women's football".
The posters of this issue are made by the artists Raluca Popa and Cătălin Mihalache.
Publisher:
CORNER
/ ISSN 2501-5559
Medium: Magazine
Related Products