Out of stock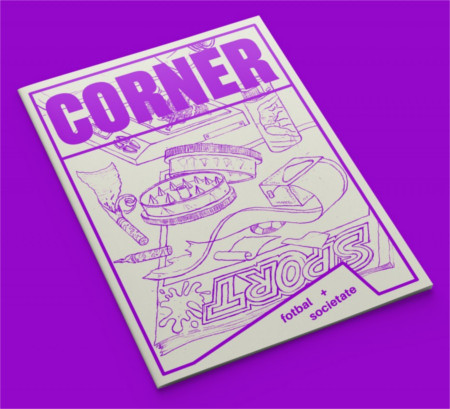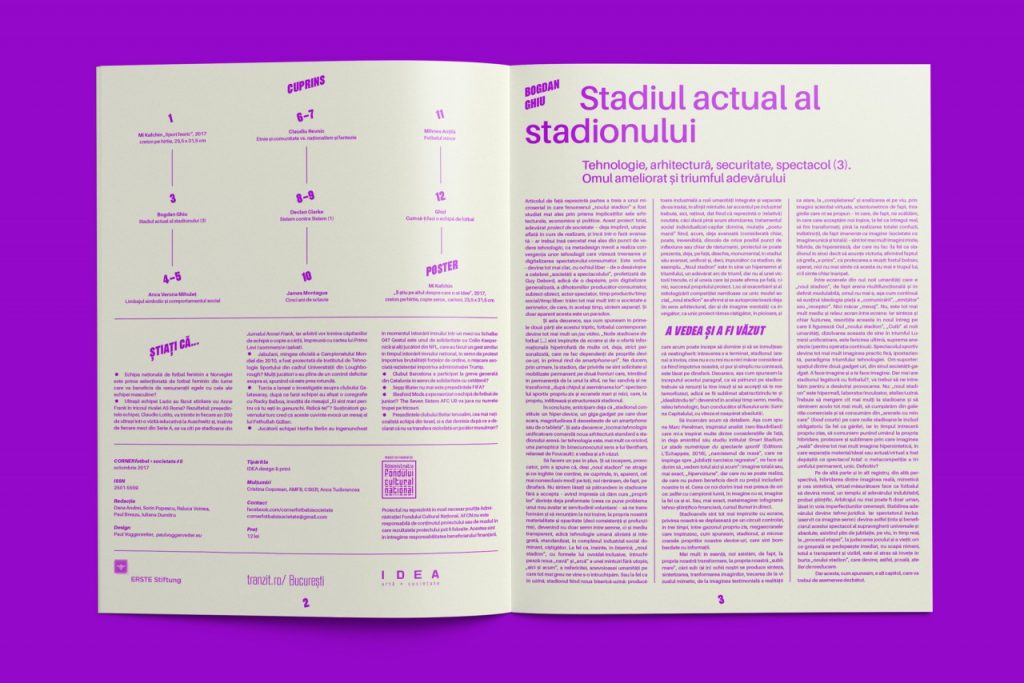 CORNER - # 4 (Romanian Version)
Even if you don't understand Romanian, this is a joy to behold. Nice large format (24×32 cm) on soft, off-white paper.
CORNER fotbal + societate is a periodical publication that proposes an interdisciplinary approach, taking as its point of departure football and its complex contemporary and historical context. The materials bring to the foreground less (re)presented subjects, theorize different aspects of football and follow its evolution and social determinations.
"We aim at intersecting football with various mechanisms of knowledge production, including approaches from anthropology, art, contemporary dance, architecture, economy, its relation to authority, subcultures, the relationship between individual, group and society, following less discussed aspects such as horizontal organization, representation of minorities, gender relations and others.
Under the current conditions, when both sports and art are confiscated by the media industry and exclusively transformed into commodities, we reclaim the democratic and emancipating aspects of football, alongside a critical analysis of its functioning and reception modes."
# 4 (Romanian version)
Bogdan Ghiu continues his micro-series on the phenomenon of the "new stadium" and writes about the relay-man in the society of the spectacle and Anca Verona Mihuleț develops the dialectics of the football-specific language in an interview with Dumitru Graur. Staring from the history of the Maccabi Bucharest team, Claudiu Revnic develops the subject of ethnic teams and the role they played in the build-up of communities.
Declan Clarke develops a text (to be continued in the next issues) about the history of modern football and the translation of socialism in football tactics.
James Montague, the author of "The Billionaires Club" (Bloomsbury Sport, 2017) presents an episode from his research about labour and slavery on the stadium of a future World Championship.
Mihnea Anțilă writes about minor football, small self-organized teams and ways to infiltrate rhizomatically the structure of big football. This material is illustrated with a guide to set-up a football team.
Contributors: Mi Kafchin, Bogdan Ghiu, Anca Verona Mihuleț, Claudiu Revnic, Declan Clarke, James Montague, Mihnea Anțilă
Editorial board: Sorin Popescu, Dana Andrei, Paul Breazu, Raluca Voinea, Iuliana Dumitru.
Medium: Magazine
Related Products