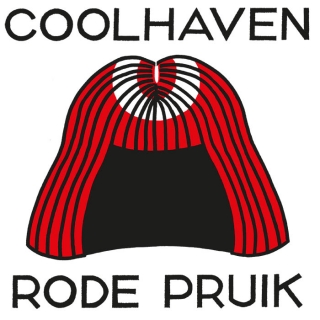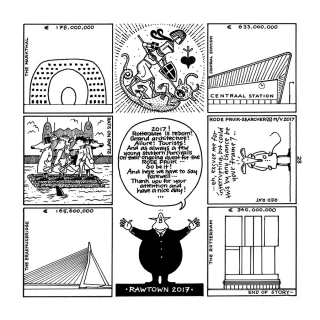 Coolhaven - Rode Pruik
Back in stock! The only Coolhaven release ever on vinyl, and it's still a gem. The group, describing themselves as "a flexible group that flows in a realistic-capitalistic manner if needed and dries up where fluid is redundant", chose for a kind of homage to both punk and gabber music, in the process often merging them in a way that feels so natural… In any case both have been an important part of Rotterdam's underground music history!
So what did they do? They recorded new versions of "hits" by the legendary Rotterdam-based punk band De Rondos (1977 – 1980) and by Tändstickorshocks and stuck them onto a 10 inch record, combined with a 24 page comic book drawn by Rondos member Johannes van de Weert.  An important cartoonist in the Rotterdam punk and squatter movements of the 1980s next to being the Rondos' vocalist, Johannes started self-publishing comic booklets in the late 1970s and created the famous character Red Rat for the fanzine 'Raket' in 1980, which soon became an icon for the squatter's movement.
Medium: 10"
Related Products