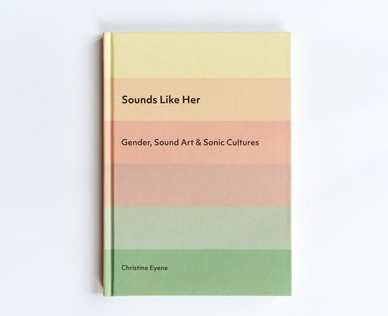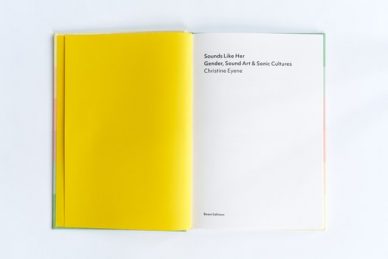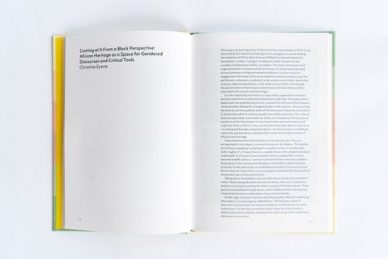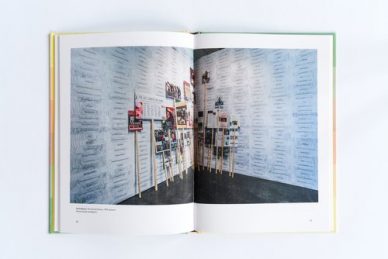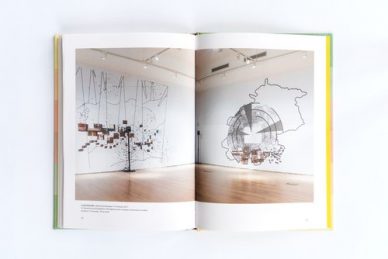 Christine Eyene - Sounds Like Her – Gender, Art & Sonic Cultures
Curator Christine Eyene challenges the Eurocentric and patriarchal frameworks that have informed the history of sound art and, to some extent, continue to define current practice.
Sounds Like Her is a challenge to the restrictive social construct of female voices. The book re-frames how we experience the dynamic of sound as practiced by women from diverse cultures and gender identities.
The themes, debate, and curatorial perspective are explored through three new essays by Christine Eyene (curator and author), Cathy Lane (sound artist, composer and professor of Sound Art at the University of the Arts London) and artist and author Salomé Voegelin (author of The Political Possibility of Sound, Bloomsbury).
The definition of Sound Art has always been narrow, from the perspective of gender, and international cultures. The book widens and rebalances the understanding of the art form and embraces the rich vein of work that needs to be a part of a new history of this creative practice.
Featured artists
This book highlights the work of seven artists working across diverse cultures including: Ain Bailey (UK), Sonia Boyce OBE RA (UK), Linda O'Keeffe (IE/UK), Christine Sun Kim (US), Elsa M'bala (CM/DE), Madeleine Mbida (CM), Magda Stawarska-Beavan (PL/UK).
Each artist uses sound as a medium or subject matter to explore voice, noise, organic and synthetic sounds, rhythmic patterns, sonic structures and diverse materialisations of sound. The works discussed in the book include mixed media pieces comprising audio, installation, painting, print, drawing, video, as well as interactive practice.
Sounds Like Her is originated by the New Art Exchange, Nottingham UK with Christine Eyene – an international curator and art historian known for her enquiry into contemporary African art, gendered perspectives and non-object based art practices.
Published in 2019, hardcover, 80 pages, 31 images, 175 x 246 mm
Medium: Book
Related Products