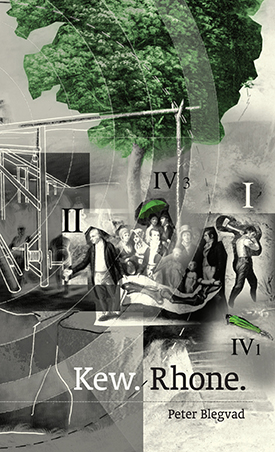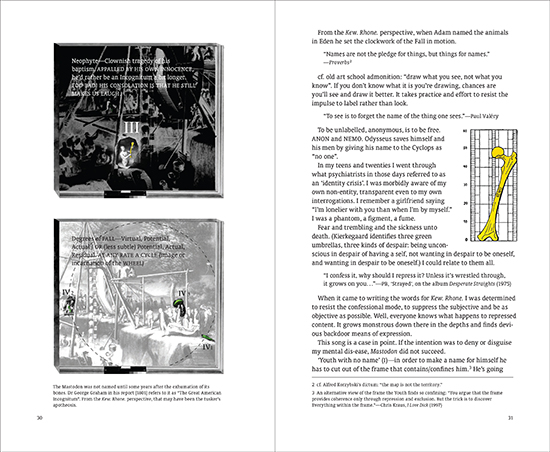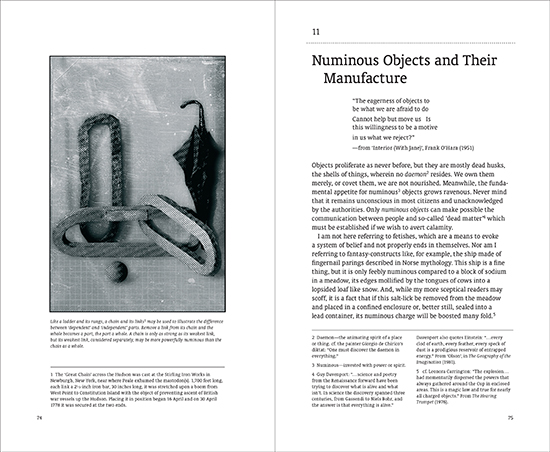 Peter Blegvad - Kew. Rhone.
Peter Blegvad is a musician, songwriter, graphic artist, writer who has been writing and recording music since the mid-1970s with Slapp Happy, Faust, Henry Cow, the Golden Palominos, John Zorn, Andy Partridge and others. His weekly comic strip, Leviathan, ran in the Independent on Sunday from 1991-98 and The Book of Leviathan was published in 2000 by Sort of Books.
First released in 1977, Kew. Rhone. is an album by a mismatched assortment of musicians performing intricate jazz- and pop-inflected songs with lyrics about unlikely subjects and unlikelier objects, lyrics which refer to diagrams or function as footnotes, or are based on anagrams and palindromes.
Peter Blegvad, as the album's lyricist and illustrator, excavates each song in turn, uncovering themes and sources. In the second part of the book, a consortium of writers and artists respond to the album in various ways, illuminating without dispelling the mystery of a work designed to resist interpretation even as it invites it.
Medium: Book
Related Products