Out of stock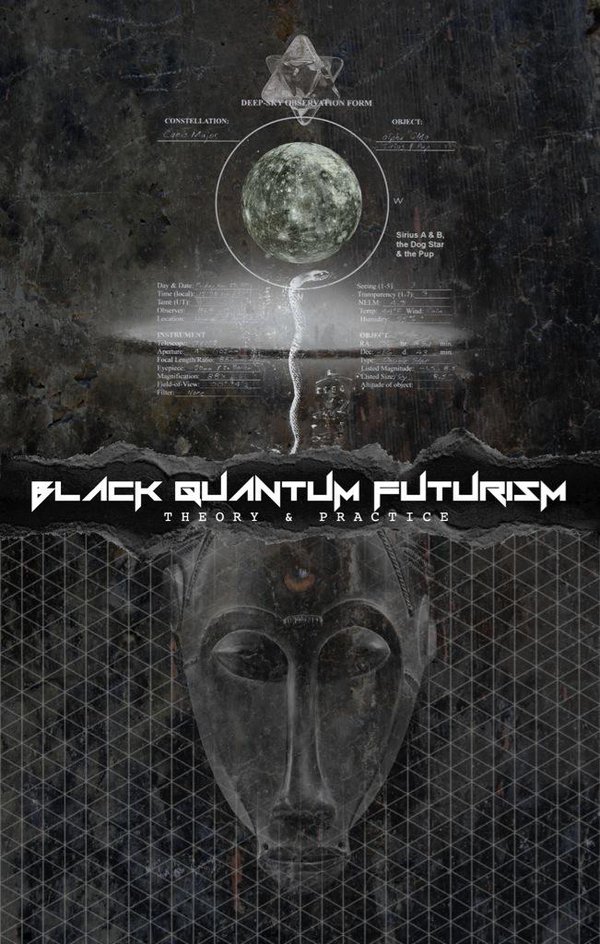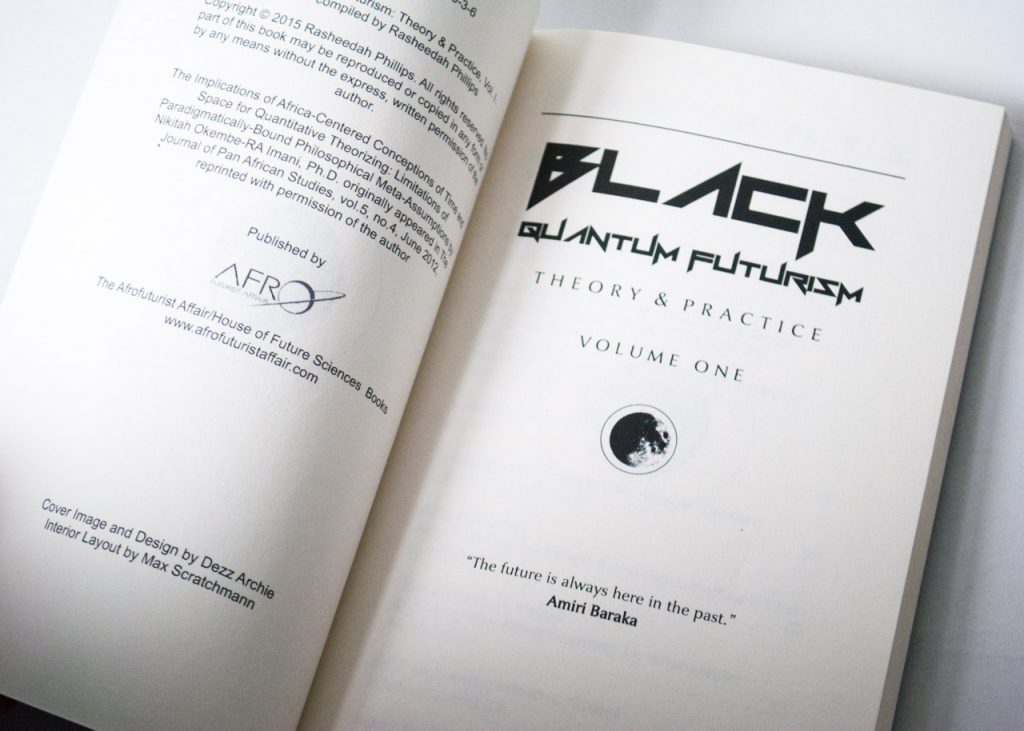 Various Authors - Black Quantum Futurism – Theory And Practice
Black Quantum Futurism is a new approach to living and experiencing reality by way of the manipulation of space-time in order to see into possible futures, and/or collapse space-time into a desired future in order to bring about that future's reality. This vision and practice derives its facets, tenets, and qualities from quantum physics, futurist traditions, and Black/African cultural traditions of consciousness, time, and space. Inside of the space where these three traditions intersect exists a creative plane that allows for the ability of African-descended people to see "into," choose, or create the impending future.
The 83-page paperback includes eight works that explore different aspects of perception, consciousness, and metaphysics, challenging the notion that Western and Eurocentric methods of conceptualizing time and space are the only legitimate models of such understanding. Furthermore, it touches upon the limitations of Eurocentric models in that they present boundaries that prevent, obscure, or distort our concepts of time and space. Citing published works by physicists and theoretical scientists, BQF includes diagrams and equations that expound these revelations showing the similarities and in some cases, congruency between contemporary studies and what had been known by African cultures as truth since antiquity.
Other pieces explore the role of language in controlling people and how this is overcome with the creation of new words outside the vocabulary of oppressive domains; how this ends up feeding that domain; how one can establish their own identity in this way. Practices of dreaming, dissections of the power of money and how it can made obsolete, and meditations on the significance of hip-hop as post-modernist art are also analyzed.
All this knowledge in such a compact little book, compiled by Rasheedah Phillips. Featuring visions by Rasheedah Phillips, Moor Mother Goddess, Warren C. Longmire, Almah Lavon, Joy Kmt, Thomas Stanley, PhD, and Nikitah Okembe-RA Imani, PhD. Cover image by Dezz Archie.
Medium: Book
Related Products