Out of stock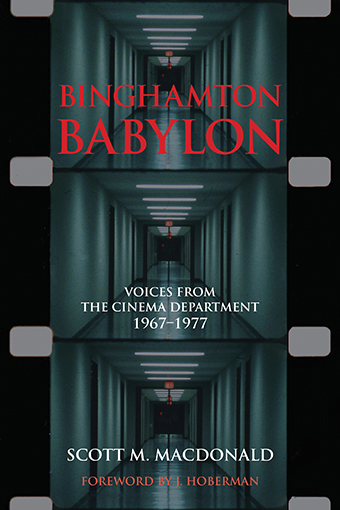 Scott MacDonald - Binghamton Babylon – Voices From The Cinema Department, 1967-1977
When Scott MacDonald, a professor of film history at Hamilton College, visited Binghamton one day in 1972, he spent part of his afternoon staring at a barn. It was the star of an experimental short film called Barn Rushes, directed by Larry Gottheim — then an English professor and, a year later, the founder of Binghamton's Cinema Department. MacDonald was captivated. He had entered the world of experimental cinema, and its heart and soul were at Binghamton University. His book, subtitled Voices from the Cinema Department, 1967-1977, is a history of that era. MacDonald interviewed dozens of former professors, students and visiting scholars who were on campus at the time. The voices he captures weave a deeply absorbing narrative of the creation and rise of the department.
The book documents one of the crucial moments in the history of cinema studies: the emergence of a cinema department at what was then the State University of New York at Binghamton (now Binghamton University) between 1967 and 1977. The department brought together a group of faculty and students who not only produced a remarkable body of films and videos but went on to invigorate the American media scene for the next half-century.
Paperback, 274 pages.
Medium: Book
Related Products