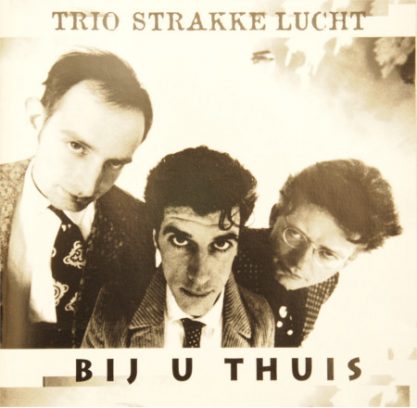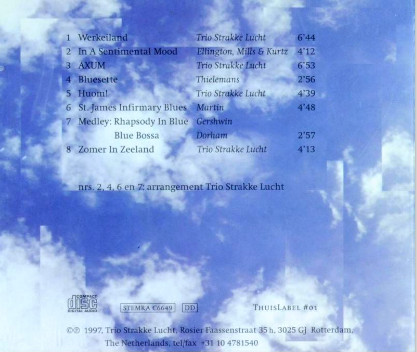 Trio Strakke Lucht - Bij U Thuis
Trio Strakke Lucht was a short-lived ensemble of experimental composers/musicians from Rotterdam with (I think) their one and only album from 1997. Strakke Lucht means: Tight Air, which might allude to the accordion and the bassoon both prominent here. Added to this are drums, percussion, and some signal processing. They play a mix of their own compositions and Duke Ellington, Toots Thielemans, Gershwin and others.
Eric de Clerq (drums), Erik Langeveld (bassoon), Martin de Ruiter (Accordion).
1. Werkeiland
2. In a Sentimental Mood (Ellington, Mills & Kurz)
3. AXUM
4. Bluesette (Thielemans)
5. Huom!
6. St. James Infirmary Blues (Martin)
7. Medley: Rhapsody in Blue/Blue Bossa (Gershwin / Dorham)
8. Zomer in Zeeland
Medium: CD
Related Products