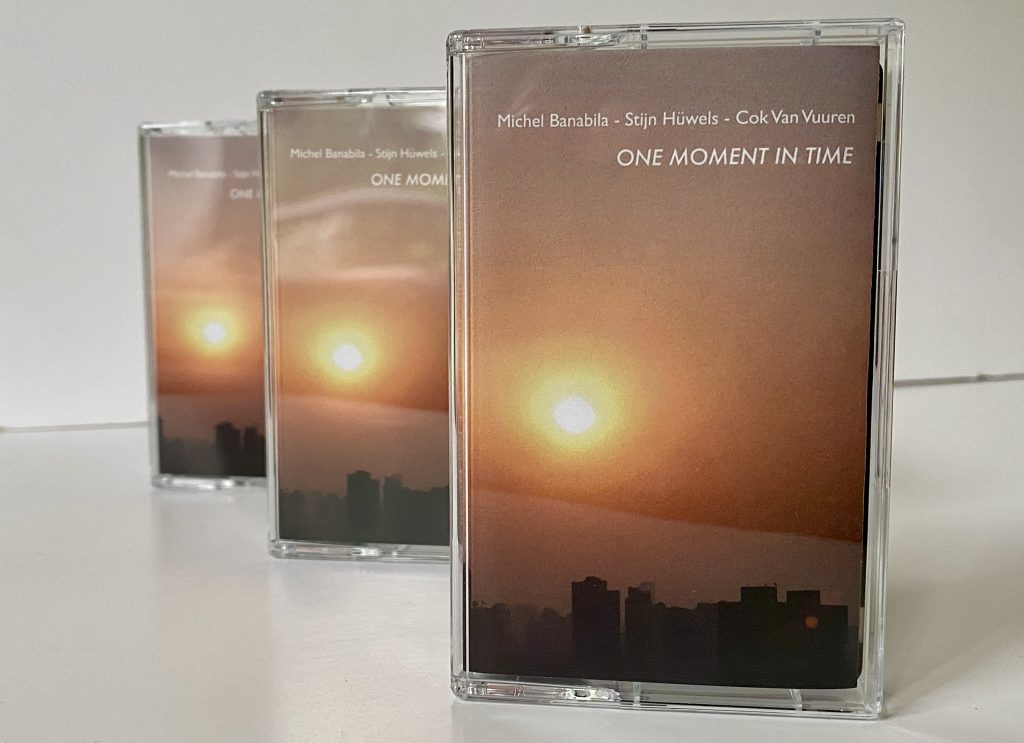 Michel Banabila, Stijn Hüwels, Cok van Vuuren - One Moment in Time
The first time Stijn Hüwels and Cok van Vuuren collaborated with Michel Banabila was in April 2020. They made an extremely peaceful 12-minute track in reaction to all the upheaval in the world due to the COVID-19 pandemic, to soothe some of the stress and calm you down. The track was streamed over 665.000 times in just a few months. Droney synths and imaginative electronics are mixed with space guitars, all infused with analog elusive layers of tape echo and reverb.
Stijn Hüwels: el. guitar & pedals.
Cok van Vuuren: dobro & mando guitar.
Michel Banabila: keys, sampler, voice, granular fx.
The tape includes 2 Tapu postcards, and, of course! streaming via Bandcamp and high-quality download.
Tracks:
1. One Moment In Time 12:40
2. Across The Sky / Massive 13:27
Medium: Music Cassette
Related Products