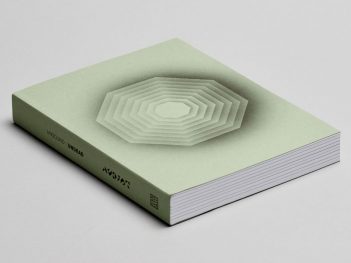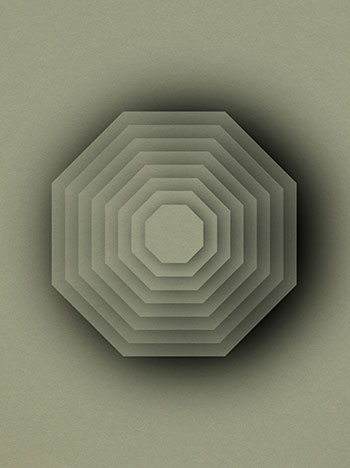 AUDINT - Unsound: Undead
For as long as recording and communications technologies have existed, the potential of the vibrational continuum that connects sound to infrasound, ultrasound and other inaudible frequencies has been evoked to access anomalous zones of transmission between the realms of the living and the dead.
For the past ten years the AUDINT group has been researching these peripheries of sonic perception (unsound) and the portals they open to new dimensions, activating a continual intersection between fiction and fact, and pressuring thought to become something other than what it has been. The 64 short essays in this volume probe how unsound serves to activate the undead.
Contributors from a variety of disciplines chart these warped zones, mapping out a zigzagging timeline stretching from the 8th century BC (the song of the Sirens), to 2013 (acoustic levitation), and speculatively extending into 2057 (the emergence of holographic and holosonic phenomena). Look at the contents below and be impressed…
Table of Contents:
Intra-AUDINT Email Communication—IREX2 to the Editors
Declassified Report to IIRIS: Excerpts from Report on The Research Unit – AUDINT
Introduction: From Martial Hauntology to Xenosonics – AUDINT
SOMA: New Anatomies and Bodies in Vibration
The Bodily Sounds of the Abyss – Olga Goriunova
The Ear Phonautograph – Jonathan Sterne
The Music of Skulls I: Bone-Instruments – Al Cameron
Peripheral Vibrations – Shelley Trower
Touching Nothing – Steve Goodman
The Cat Telephone – Jonathan Sterne
The Pineal Ear – Brooker Buckingham
DRNE Cartography – Steve Goodman
VOX: Voices and Vocaloids
Screaming – Matthew Fuller
The Missing 19dB – Lawrence Abu Hamdan
Machine Sirens and Vocal Intelligence – Luciana Parisi
Falling – Eleni Ikoniadou
Glossolalia / Xenoglossia – Agnès Gayraud
Libraries of Voices – Shelley Trower
The Hypersonic Sound System – Toby Heys
The Lament – Eleni Ikoniadou
UVO: Unidentified Vibratory Objects
The Jodhpur Boom – Paul Purgas
The Bloop – S. Ayesha Hameed
Sound of the Abyss – Eugene Thacker
The Hum – Kristen Gallerneaux
Alligators of Your Mind – Dave Tompkins
Resonance – Erik Davis
Dossier 37: Unidentified Vibrational Objects on the Plane of Unbelief – Steve Goodman
The Auditory Hallucination – The Occulture
SIG: Cover Signals, Intercepts, and Outside Broadcasts
The Max Headroom Signal Intrusion – Kristen Gallerneaux
Keep Me In The Loop – Dave Tompkins
The Music of Skulls II: Osteography – Al Cameron
Backmasking – Toby Heys
China and the Wireless Wave – Anna Greenspan
2014: The Visual Microphone – Lendl Barcelos
The Thing – Amy Ireland
Large Hadron Collider: The Ultimate Underground Groove – Toby Heys
RWD: Returns, Repeats, and Loops
Duppy Conquerors, Rolling Calves, and Flights to Zion – Julian Henriques
Days of Wrath – Eugene Thacker
Revival – Agnès Gayraud
Holojax – Toby Heys
Digital Immortality – Julian Henriques
Death by Euro – Steve Goodman
Ancient to the Future – Steven Shaviro
Rapparitions – Toby Heys
XFD: Passage, Transfer, Limbo
The Solitary Practice of the Vanishing Concert Pianist – Tim Hecker
Ghost in the Machine – Lisa Blanning
A Brief Defence of New Age Audio – Erik Davis
Purgatory – Nicola Masciandaro
VR of Void
Delusions of the Living Dead – Toby Heys
Jupiter – S. Ayesha Hameed
Sonic Spectralities – Charlie Blake
KODE: Invocations, Call Signs, and Xenopoetics
Blood and Fire – Anthony Nine
Archaeoacoustics – Paul Purgas
Nimiia Vibié Log – Jenna Sutela
The Baton of Diabolus – Georgina Rochefort
Nurlu – Amy Ireland
They Echoic: Exquisite Corpse – Lee Gamble
The Sonic Egregor The Occulture
Sorrow – Nicola Masciandaro
D+P: Sonic Disciplines and Punitive Waveforms
A Sonic Autopsy of the Waco Siege – Toby Heys
Ghost Army – Steve Goodman Toby Heys Eleni Ikoniadou
Shocks on the Body – Tim Hecker
Wandering Soul/Ghost Tape No. 10 – Steve Goodman Toby Heys Eleni Ikoniadou
'We Are the Gods Trapped in Cocoons' – Kodwo Eshun
Muzak and the Working Dead – Toby Heys
The Animal Whose Ear It Is – Ramona Naddaff
Pain ©Amp Economics – Toby Heys
Contributors
Index
Paperback, published in 2019, 312 pages
Medium: Book
Related Products