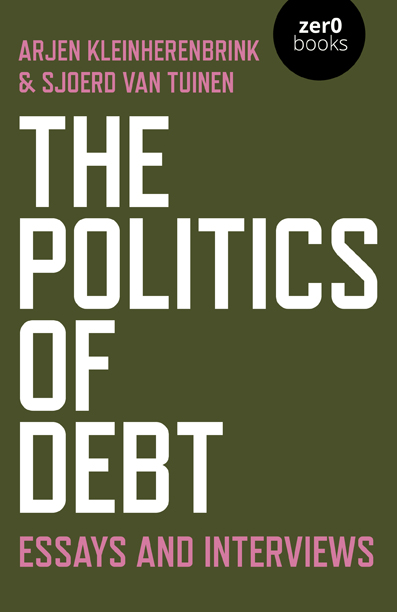 Arjen Kleinherenbink and Sjoerd van Tuinen - The Politics of Debt
The Politics of Debt brings together philosophers, political scientists, and economists and sets them the task of reflecting on the political role played by debt. Focusing on the aftermath of the 2008 economic crisis, particularly in the United States and Europe, the book is split into groups. It contains six essays and five interviews that aim to fully comprehend the political consequences of the economic crisis and specifically of debt.
Sjoerd van Tuinen
Associate Professor in Philosophy at Erasmus University Rotterdam. Rooted in the traditions of pragmatism, critical theory and (post-)structuralism, his interests are in metaphysics, aesthetics, political theory, and the history of philosophy.
Arjen Kleinherenbrink
Assistant Professor in metaphysics and philosophical anthropology at the Faculty of Philosophy, Theology and Religious Studies at Radboud University Nijmegen in the Netherlands. His research is rooted in French continental philosophy, new materialism, and speculative realism.
Contents:
The "Financial"Crisis: Ten Years later – by A.K. and S. van T.
Debts and Interests from the Perspective of the General Economy – by Emilie Bernier
Credit as Political Technology – by Jean-François Bissonnette
Debt and Utopia – by Richard Dienst
The Politics of Credit – by Philip Goodchild
The "Bitter Necessity" of Debt: Neoliberal Finance and the Society of Control – by Steven Shaviro
Debt: Managing an Impossible Inheritance – by Elettra Stimilli
Interview with Mark Blyth
Interview with Andrea Fumagalli
Interview with Costas Lapavitsas
Interview with Maurizio Lazzarato
Interview with Tomáš Sedláček
Paperback, published in 2020, 186 pages.
Medium: Book
Related Products