Out of stock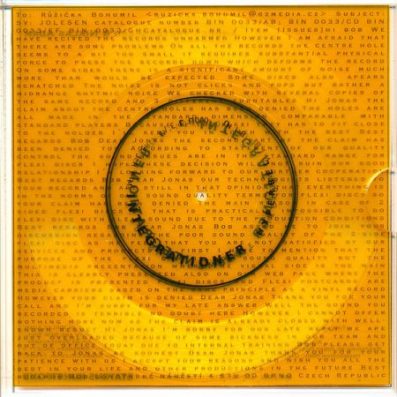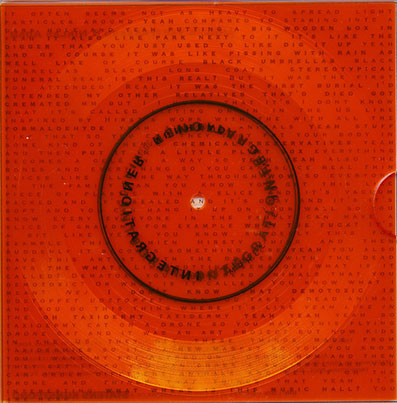 Anders Vestergaard & Niklas Adam - Integrationer
Integrationer byAnders Vestergaard and Niklas Adam is a set of two flexi-disc box-sets each containing 4 square flexi-discs each, plus 2 inserts, all transparent as you can see. The boxes are heavy-duty clear plexiglass cases about 1 cm thick where the flexis go in neatly. Really nice art objects! But not only that, I find the recordings have some pleasant surprises, too. You can listen here if you want: https://passiveaggressive.dk/sound/anders-vestergaard-niklas-adam-integrationer-bin-2018-8×7-flexidisc/
The music is described as "several self oscillating destructive processes mixed with field- and concert recordings made by the duo on travels to Seoul, Tokyo, New York and London and put together in Absorbent Templet in Oslo". Limited edition of 100 copies.
Niklas Adam was born in the Danish countryside and currently resides in Oslo. He works with electronics, objects, sculpture, programming, performance, installation and, of course, music.
Anders Vestergaard is a drummer and improviser, based in Copenhagen who works with drums, cymbals and other objects "in both refined and precise ways as in brutal and stupid ways".
Label:
BIN
/ BIN-[00-33] + BIN-[00-33/!]
Medium: Flexidisc Box (2x4 discs)
Related Products