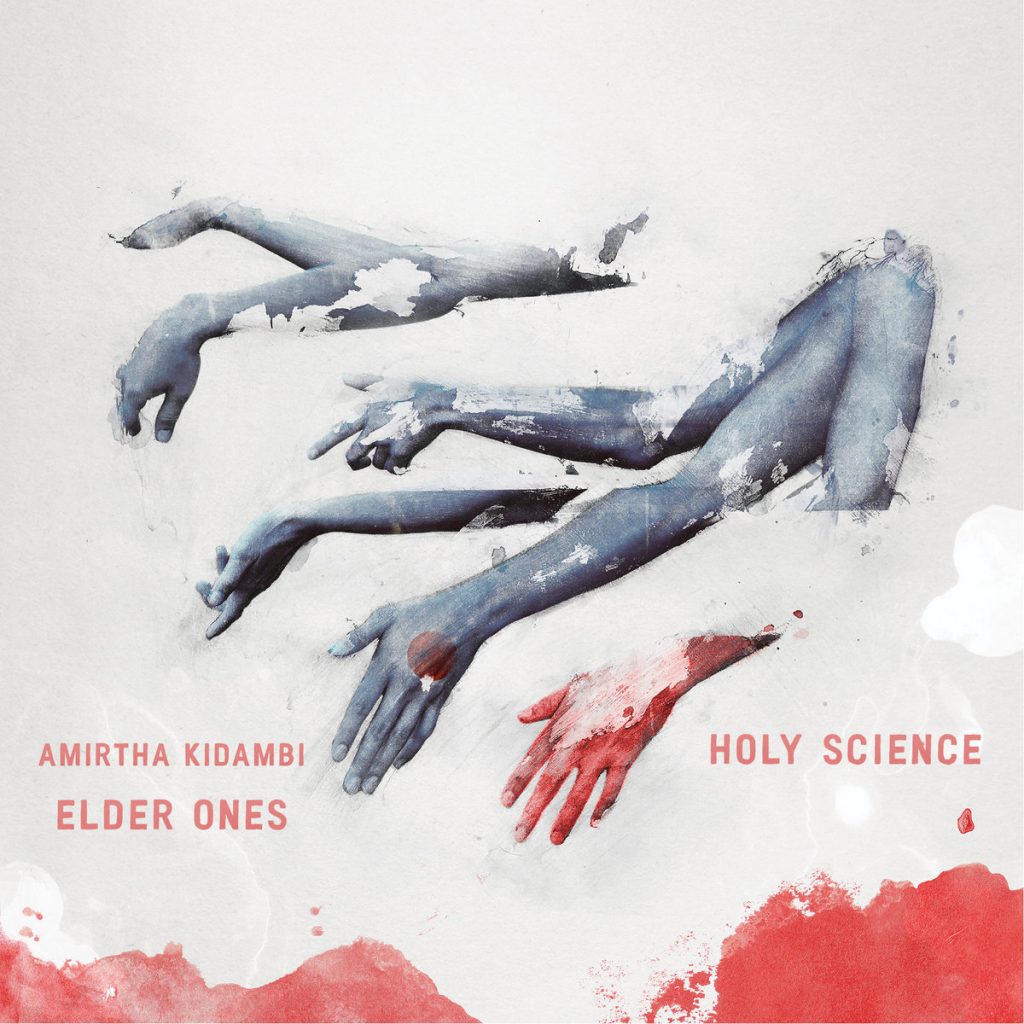 Amirtha Kidambi & Elder Ones - Holy Science
Listening to this group for me meant an hour of bliss, a great discovery of a new generation in the New York improv scene. The group's leader, the 30-year-old composer and singer Amirtha Kidambi, impresses by her vocal skills as well as her harmonium playing (as commonly used in the South-Indian devotional-singing tradition called Bhajan).
Kidambi formally trained in classical music, singing works by avant-gardists including Nono and Stockhausen, but the pull of free jazz and Alice Coltrane drew her toward a different path. The influence of both Alice and John Coltrane is especially apparent on the new album, as is her work with composer and saxophonist Darius Jones, and her study of Carnatic music.
While in Darius Jones's a cappella group, Kidambi developed a language for wordless vocals, freeing her from being tied to syntax, a technique she uses through most of Holy Science. The music is anchored by bass-lines and drones on the harmonium, often doubled on the bass by Brandon Lopez. Matt Nelson on the soprano saxophone evokes the sound of the Indian double-reed nadhaswaram, and the playing of John Coltrane and Pharoah Sanders, blending with and harmonizing her voice and the reeds of the harmonium. Drummer Max Jaffe's ability to seamlessly pivot between complex grooves and timbrally explorative free-playing, completes the equation. Each musician was chosen for their unique improvisatory language on their instrument, ultimately informing Kidambi's compositional approach.
This album dates from 2016, and was mastered by Weasel Walter.
Tracks:
1. Sathya Yuga 13:19
2. Treta Yuga 20:31
3. Dvapara Yuga (For Eric Garner) 12:40
4. Kali Yuga 17:32
Medium: LP
Related Products