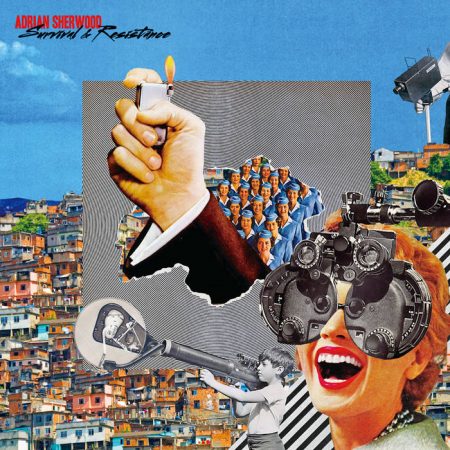 Adrian Sherwood - Survival and Resistance
On-U Sound's founding father, the legendary producer Adrian Sherwood returned in 2012 with the final in his album 'trio', including 2003's 'Never Trust a Hippy' and 2006's 'Becoming a Cliché'. Of course, it's a dubbed out affair influenced by British soundsystem culture and made with the same kind of eager ear for experimentation that still sounds wholly relevant today. Dark and dread-filled atmospherics pour through every fissure as a strong sense of melody and rich patterns of instrumentation counteracts the dark. Line-up: Skip McDonald (guitar, piano, keyboards), Crocodile (Sound effects & sequences), George Oban (bass guitar), Adamski (Synth), Kerry Ava (violin, cello), Crucial Tony (guitar), Ghetto Priest (vocals), Lilli (vocals).
11 tracks on two 12″ vinyls.
Medium: 2LP
Related Products