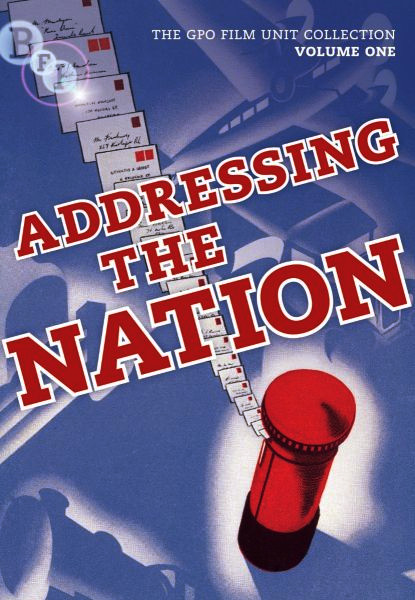 GPO Film Unit Collection Vol. 1 - Addressing The Nation
Created 75 years ago out of the ashes of the Empire Marketing Board Film Unit, the GPO Film Unit was one of the most remarkable creative institutions that Britain has produced. A hotbed of creative energy and talent, it provided a springboard to many of the best-known and critically acclaimed figures in the British Documentary Movement.
John Grierson, Alberto Cavalcanti, Humphrey Jennings, Basil Wright, Harry Watt, Edgar Anstey and Arthur Elton, alongside innovators and experimentalists such as Len Lye and Norman McLaren are some of the directors whose work embraced public information films, drama-documentary, social reportage, animation and advertising.
The BFI National Archive, in partnership with The British Postal Museum & Archive (BPMA), Royal Mail and BT Heritage, has curated and restored this legendary output of short films.
Disc one
The Coming of the Dial (1933).
Cable Ship (1933).
Granton Trawler (1934).
John Atkins Saves Up (1934).
Air Post (1934).
The Glorious Sixth of June (1934).
Pett and Pott (1934).
6.30 Collection (1934).
Weather Forecast.
Disc two
Song of Ceylon (1934).
A Colour Box (1935).
Coal Face (1935).
The King's Stamp (1935).
BBC The Voice of Britain (1935).
Sixpenny Telegram (1935).
Medium: 2DVD
Related Products