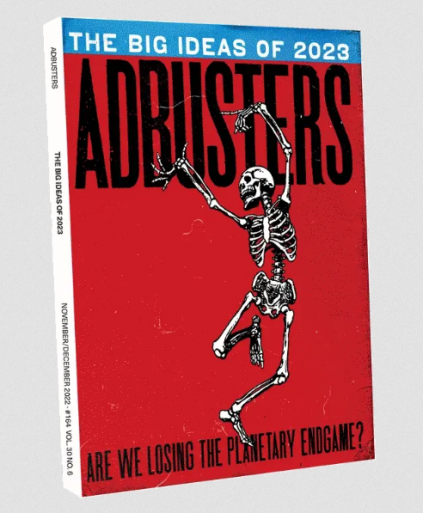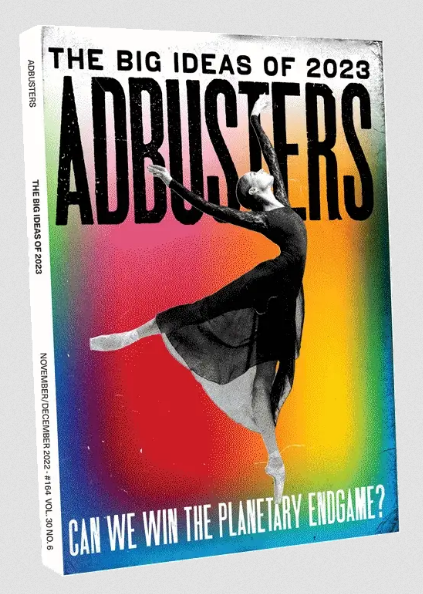 Adbusters - # 164: The Big Ideas of 2023
Again an issue with 2 covers, which you have to flip over so you can start reading from both sides. Including some texts from The Third Force, a recent political movement looking for an alternative to the traditional left vs. right division. "We'll have to rethink communications, finance, the corporation, economics, governance and aesthetics." And, as usual, stunning graphics, collages and pamphletisms.
Can we win the Planetary endgame?
"The question's as blunt as the times are dire. Are we winning or losing the planetary endgame? In our year-end issue we argue both sides, with our most optimistic, bright-eyed inclinations colliding in the middle with our bleakest and grimmest intuitions."
Publisher:
Adbusters
/ 164 - The Big Ideas of 2023
Medium: Magazine
Related Products