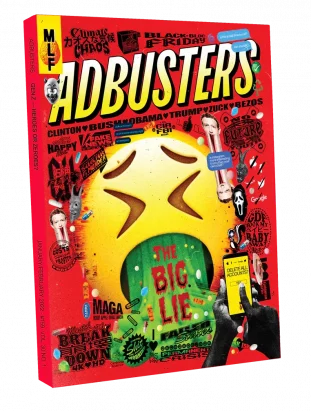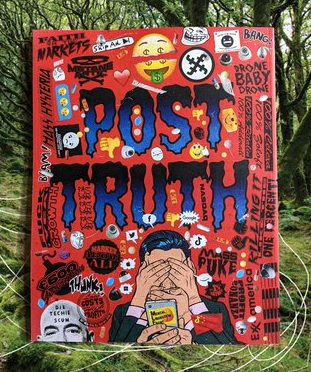 Adbusters - # 159: Gen Z – Heroes or Zeroes?
Adbusters magazine: the journal of the mental environment.
Since 1989, an international collective of artists, designers, writers, musicians, poets, punks, philosophers and wild hearts has been smashing ads, fighting corruption and speaking truth to power. As a not-for-profit, they put every dollar they raise back into the magazine — and into funding activist campaigns. From Buy Nothing Day to Occupy Wall Street, Adbusters have been at the helm of some of our era's defining tone-shifting moments.
Editor's note:
Despite the mounting urgency of multiple species-level crises, the old guard — from Boomers to Millenials — has completely, shamefully, perilously dropped the ball.
Like it or not, Gen Z is our last best hope. But can they muster the gumption to face the facts in the age of the Big Lie?In other words, are the kids alright — or are they a little too much like us?
"In this issue, we get into the existential dimensions of this question and lay out the stakes for today's anxiety-ridden anklebiters. After all, it's only the whole of humanity that's on the line."
Medium: Magazine
Related Products