Out of stock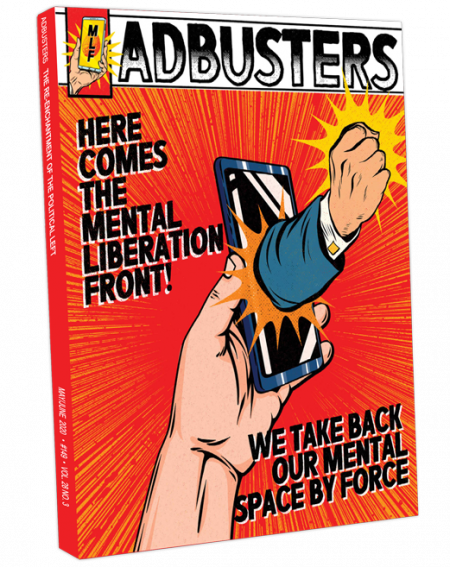 Adbusters - # 149 – The Re-enchantment of the Political Left
The greatest trick technology companies ever played was persuading society to surveil itself. These corporations know everything you do, every move you make, every post you share, every "friend" you make. Your every click and scroll is recorded, then used to encourage any behavior, from shopping habits to voting patterns. This situation is comparable to Aldous Huxley's Brave New World — except this is a more extreme version.
We didn't sign up for this. Did you?
Now, before it's too late, we have to act. In the face of rampant techno-tyranny, we must openly mount a resistance …
… and unleash a force to liberate us from the chains of technocracy gone totalitarian: the Mental Liberation Front.
Digital citizens of the world! Join the fight against the scourge of surveillance capitalism. Crack open its secret code — and take back your mental space by force.
Publisher:
Adbusters
/ 149 - Mental Liberation Front
Medium: Magazine
Related Products