Out of stock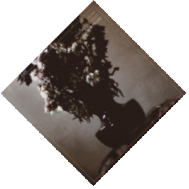 Brume / Oublier et Mourir - A Year to Live
The second collaboration between the
German dark ambient/noise sound artist Anemone Tube (Oublier et
Mourir) and the French sound experimentalist Christian Renou (Brume).
'A Year To Live' refers to the same-titled book by Stephen
Levine, which deals about preparing for or 'practicing' death to
remind oneself of the beauty of life. On his deathbed, Socrates
exhorted his followers to practice dying as the highest form of
wisdom. Levine teaches us to live each moment mindfully and created
the so-called 'year to live', a program of intensely practical
strategies and powerful guided meditations, which helps us to live
our lives with more awareness before we die.
Brume's side provides environments ranging from the completely
abstract to the vaguely specific, using elements such as voice,
loops, wide-ranging drones, ghostly ambiences, noise, various
electronics and even percussions.
Anemone Tube's alter ego Oublier et Mourir created 4 peaceful,
meditative, but also deeply emotional and atmospheric songs, a mix of
melancholic ambient soundscapes & melodramatic pop.
Medium: LP
Related Products