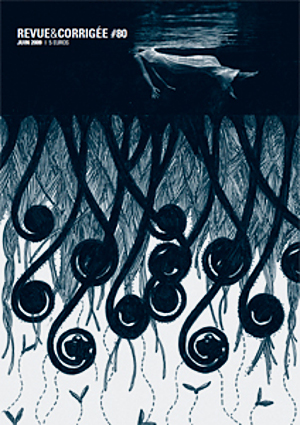 Revue & Corrigee - # 80 (june 2009)
In French. Excellent magazine about sound art, electronic music and improvisation. Featuring:
Interviews with Chris Corsano & Mick Flower, Hans Tammen, Pierre Redon, and more.
Articles: ça sent le PâTé – Patholitique by Erikm
Richard Pinhas / Keio Line by Pierre Durr
KIKURI; Pulverized Purple by Pierre Durr
Plus the CD 'Trois Points De Vue Sur Le Son Enregistré' by Jean-christophe Camps & Daniel Deshays, Denis Dufour, Charles Pennequin.
Medium: Magazine + CD
Related Products