Sorry, this product cannot be purchased.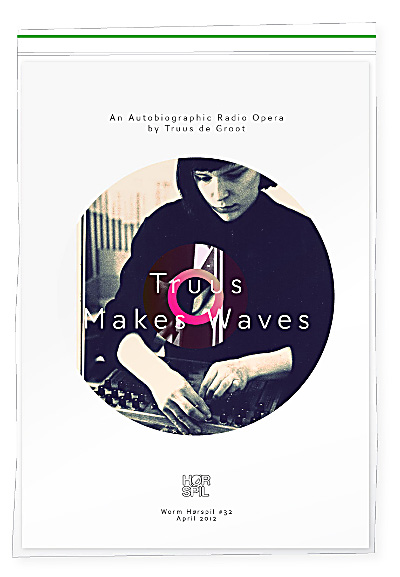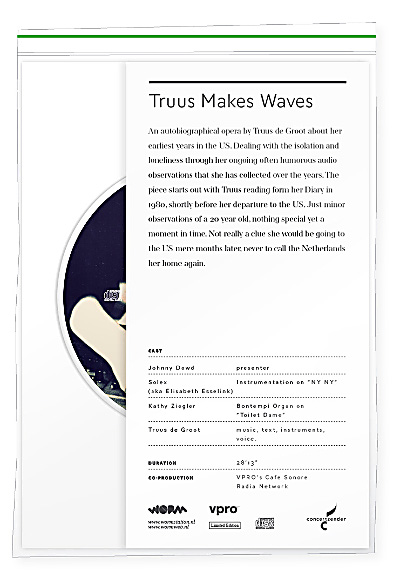 WORM Horspil - #32 – Truus Makes Waves
An autobiographical opera by Truus de Groot about her earliest years in the US. Dealing with the isolation and loneliness through her ongoing often humorous audio observations that she has colllected over the years. The piece starts out with Truus reading from her Diary in 1980, shortly before her departure to the US. Just minor observations of a 20 year old, nothing special yet a moment in time. Not really a clue she would be going to the US mere months later, never to call the Netherlands her home again.
–lastbatch–
Medium: CD
Related Products