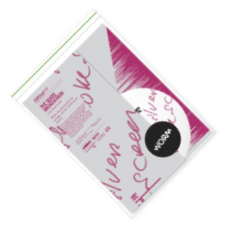 WORM Horspil - #22 – The Silver Smokescreen
Produced by Vernon & Burns .
Constructing an episodic narrative from silent movie intertitles, they translated grand melodramatic gestures and deadpan pratfall pantomime into the audio realm. Hand-tinted frames of sound, under-cranked audio slapstick and sepia-soaked expressionism for the ear are projected onto the cinema screen of the mind's eye. Duration: 42:45.
Medium: CD
Related Products