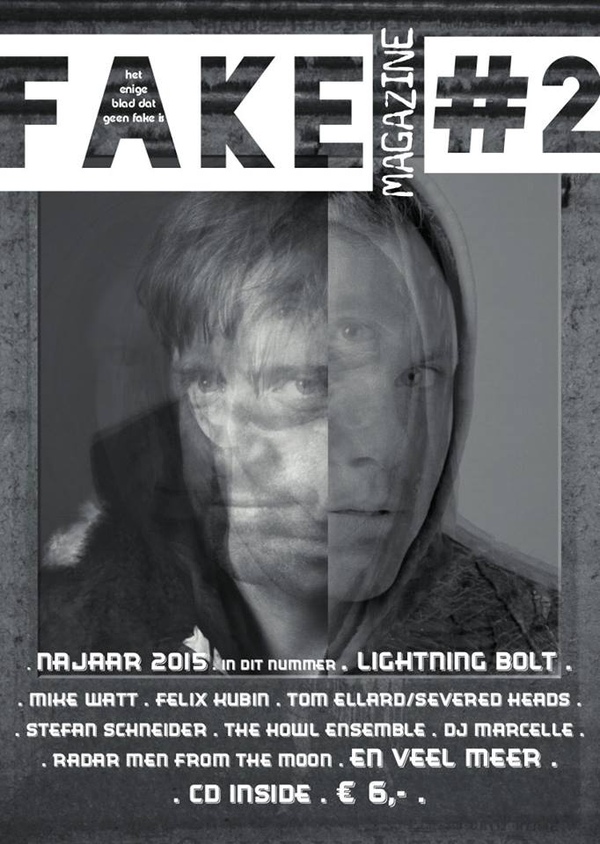 Fake - #2 Magazine
I've lost track a bit, but for sure this is not the second issue of FAKE. This great fanzine + CD (in Dutch), brainchild of Wim van de Herik, seems to have 9 lives. Through many years, it has popped up irregularly, made with love, sweat and (Wim's) spare coins by dedicated music lovers.
The cover looks great this time, featuring Lightning Bolt, and the 50 pages are filled to the brim with interviews, columns and reviews, Lightning Bolt of course, but also Mike Watt, Machinefabriek, Felix Kubin, Howl Ensemble, Reverend Billy (from The Church of Stop Shopping), Tom Ellard of Severed Heads, Kutwyv of FCKN BSTRDS, and many more.
The CD has 13 tracks of which many were contributed exclusively for the compilation by featured artists & bands.
Support independent music journalism! Buy one here!
Medium: Magazine + CD
Related Products