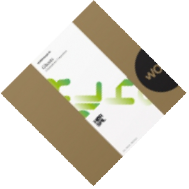 WORM Horspil - #15 – Ghosts
The Hørspil Series is a co-production with the Dutch VPRO Radio and their program Café Sonore. They're all produced in WORM's own studio sweatshop!
Ghosts is a radiophonic composition of recycled musical material (the personal and private junkyard of unused sounds) combined with newly found occultish and ghosts sounds and affairs. Composed and edited by HS Bakker. duration: 53:03.
Medium: CD
Related Products