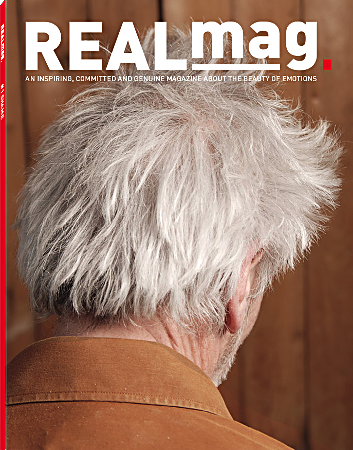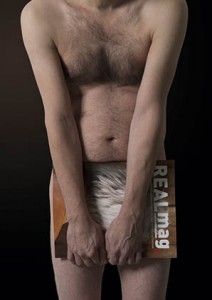 REALmag. - # 1 Shame
– An inspiring, committed and genuine magazine about the beauty of emotions.
REALmag. is designed for providing creative minds a stage. In REALmag. authenticity is paramount; 'mag' is not only the abbreviation of magazine but also stands for the Dutch word 'mogen', translated into English: 'have the right to', because you have the right to be authentic! Emotions are inextricably intertwined to authenticity. Because there is much to say about every emotion we know, REALmag. will focus on one emotion in every edition. We'll start with a tricky one: Shame. The idea behind this is to take a look at both negative as well as positive emotions. Obviously 'shame' is a universal emotion. However, is it suitable for highlighting ? The first issue brings together the work of Albert Kokosky (filmer), Benno Vranken (illustrator), Coen Simon (philosopher), Don Sars (photographer), Erwin Kompanje (ethicist), Gert-Jan van den Bemd (artist), Gerard Helder (architect), Diederik Corvers (typographer), Lisa Jacobs (artist), Marguerite Smit (photographer), Michiel Daverschot (philosopher) and many more. Glossy reading matter made entirely without photoshopping !
Medium: Magazine
Related Products