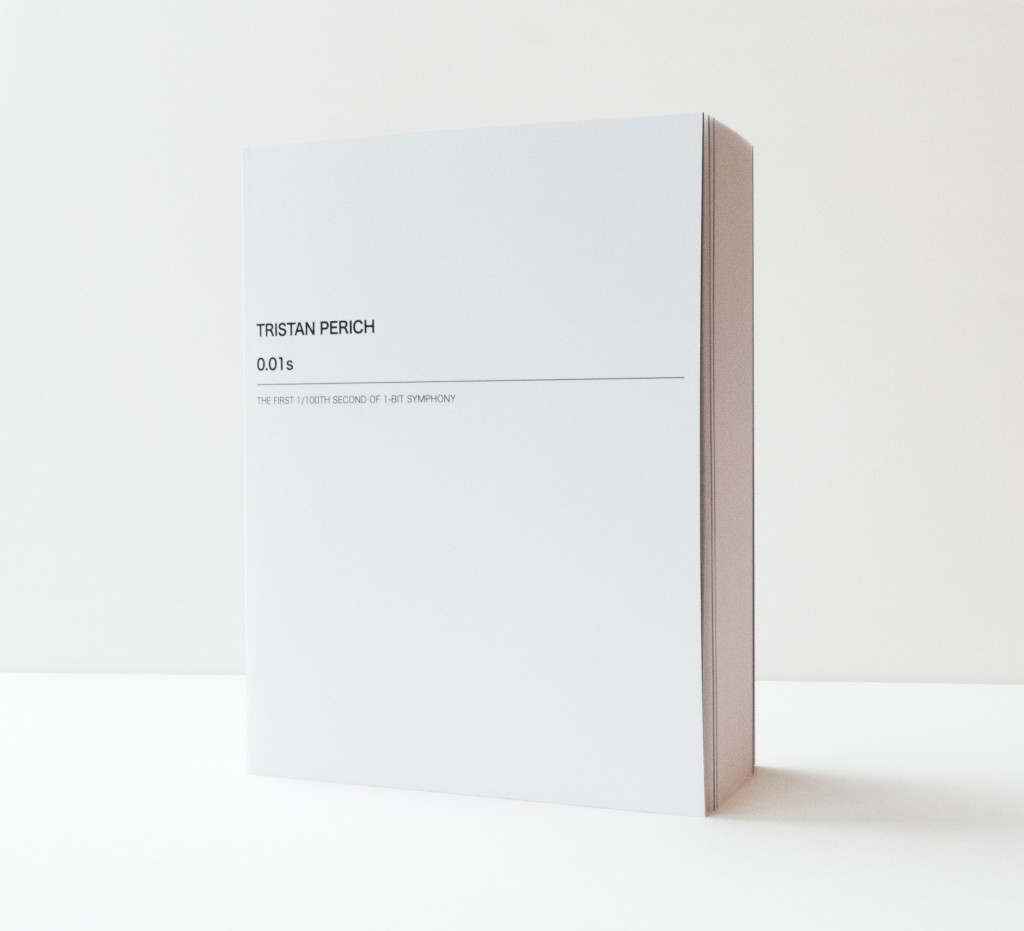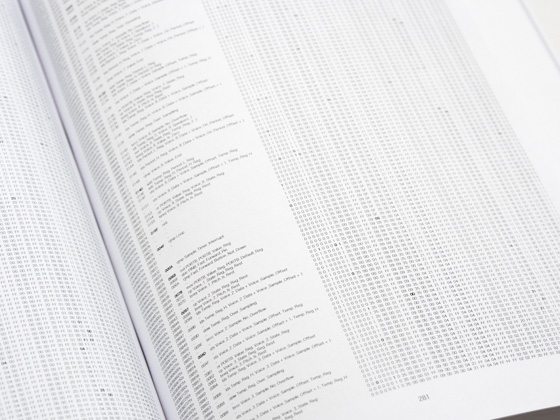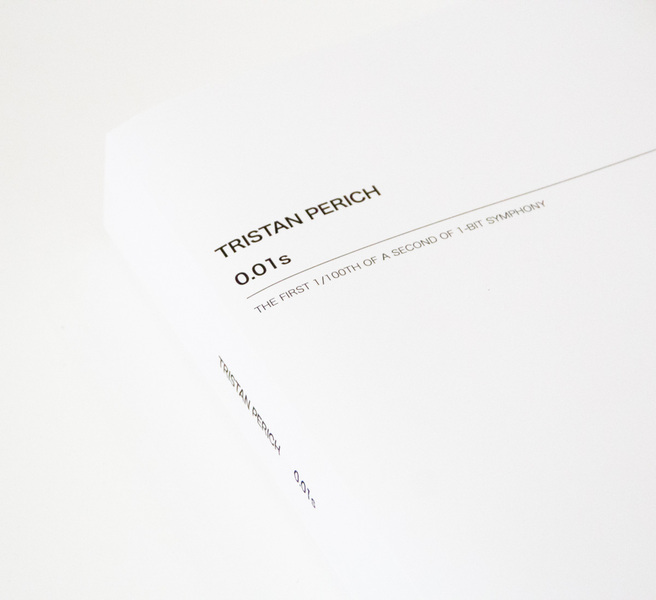 Tristan Perich - 0.01s: The First 1/100th Second Of 1-Bit Symphony
Tristan Perich's new book 0.01s captures the inner workings of the 1-Bit Symphony over the first hundredth of a second after it is switched on. In just 0.01 seconds, its processor executes 80,000 computational cycles, enough information to fill a thick book with austere tables of numbers and machine language, beautifully chronicling the way computation works.
Both a composer and visual artist, Tristan Perich has printed this processor simulation in mesmerizing detail, along with the complete source code of 1-Bit Symphony, its memory contents, and an instruction set defining the core commands that Perich used to program its music. Variations of these same basic instructions form the foundation of every computer, from our cell phones to our web servers. By visualizing these processes on paper with a minimalist elegance, Perich brings us face to face with the internal mechanics of digital technology.
695 pp, paperback.
Medium: Book
Related Products