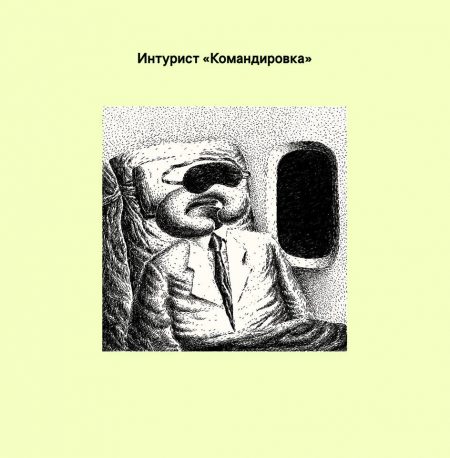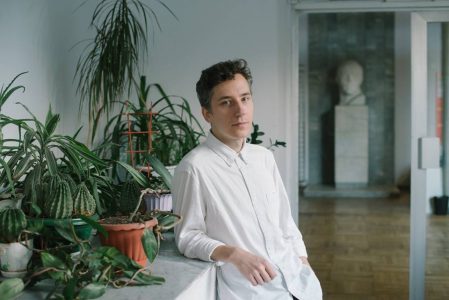 Inturist - Командировка (Business Trip)
Jenya Gorbunov is the main creative spirit behind Inturist. Maybe known from the short-lived indie sensation NRKTK from Moscow in the past, and his collaborations with the band ГШ / Glintshake, his project Inturist may entail just him with a guitar and a couple of pedals; and next thing he rocks the house with a full jazz-band under the same name!
In his own words: "«Командировка» is about a person who doesn't live in the present, who sleeps, while being awake. Busy with some routine jobs or on his way – not in the point A anymore, but not in B yet, therefore nowhere. In this condition a person can randomly focus his attention on the most negligeable details, unwittingly expanding them to the humongous sizes, replaying same phrases again and again in his head, repeatedly moving random parts of the body without even realizing it."
Dimitry Teckel wrote for Gigwise:
".. «Командировка» is a one massive throwback to the 80's. Many of the album's themes and even its sound production are inspired by the late Soviet era with its societal turmoil and cultural breakthrough. This may sound extremely local to Russia at first glance, but Gorbunov's talent, versatility and infinite energy make his music universal and easy to understand without any context."
By the way, here is Экономика (Ekonomika), the LP by Inturist as a band, that followed up on Business Trip.
Medium: LP
Related Products